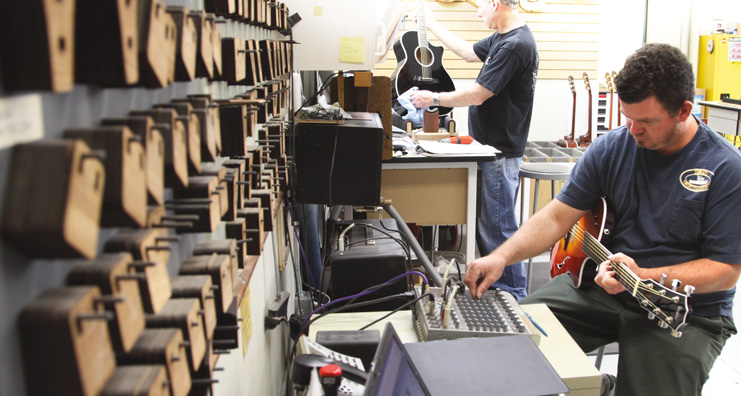 Guitar help made easy.
1-800-943-6782
Talk to a Taylor factory expert about repairs, finding the right Taylor, or getting the most out of your guitar.
Guitar Advice, Repairs & Resources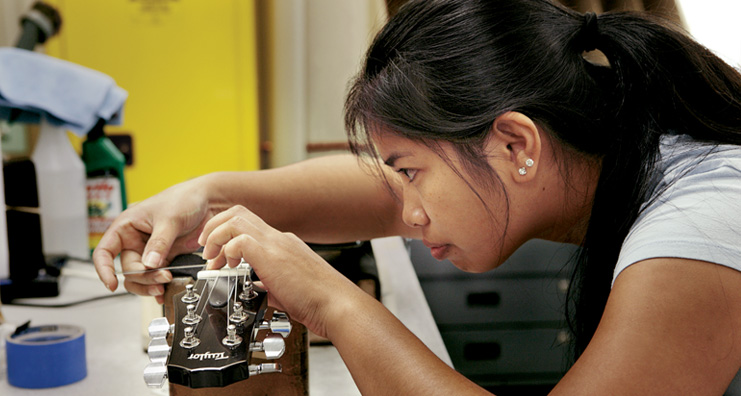 Call us old-fashioned, but we still believe the best way to solve a problem or answer a question is with a one-on-one phone conversation. Whether its advice finding the right Taylor, help dialing in a pickup, or fixing a broken guitar, call the Taylor experts and experience service the Taylor way. Your local Taylor dealer is also a great resource and can solve many repair issues locally and help you find the perfect Taylor. Be sure and have your guitar's serial number handy when calling.
Topics
To help you deal with some common guitar issues, we've put together the following articles, tech sheets and videos. If you have questions, feel free to give us a call.