Power and Presence, Streamlined
The lush overtones of solid Indian rosewood blend with the unmatched volume and projection of an Adirondack spruce top for a complex, textured sound complemented by comfort-enhancing design elements.
Price:
$4499.00
C$5499.00
SFr.4949.00
kr33499.00
€4499.00
£4049.00
kr44999.00
kr47299.00
/
Series:
800
Builder's Edition 814ce - Special Features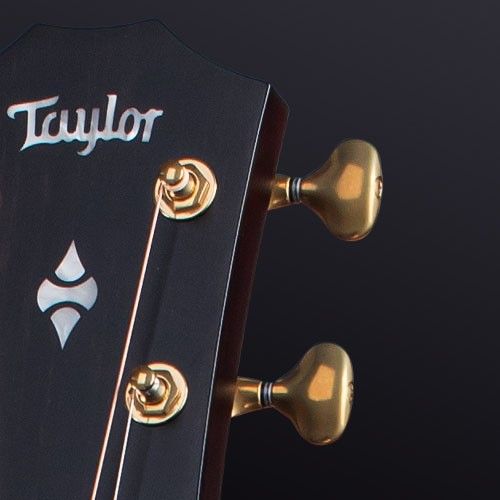 Gotoh 510 Tuners
The 21:1 gear ratio of these premium tuning machines delivers ultra-precise tuning control, which means every note will be right on pitch—especially together with the intonation accuracy of V-Class bracing.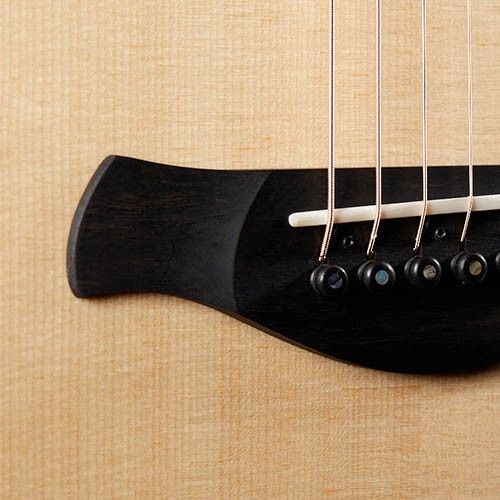 Curve Wing Bridge
A reshaped West African ebony bridge updates the elegant Taylor bridge with contoured edges that soften the feel against your picking hand.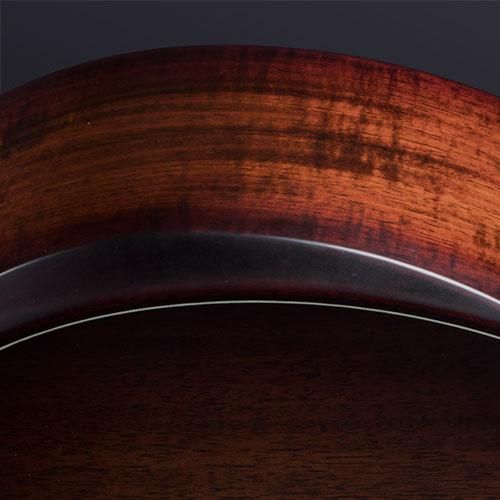 Beveled Armrest
Smooth contouring softens the edge on the bass-side lower bout to enhance the comfort and support for your strumming or picking arm.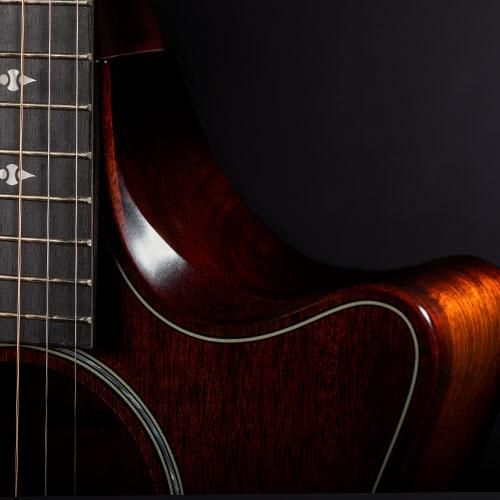 Beveled Cutaway
The higher frets on the neck are more accessible than ever thanks to the ergonomic contouring of the cutaway, which includes a smooth bevel for fluid fretting.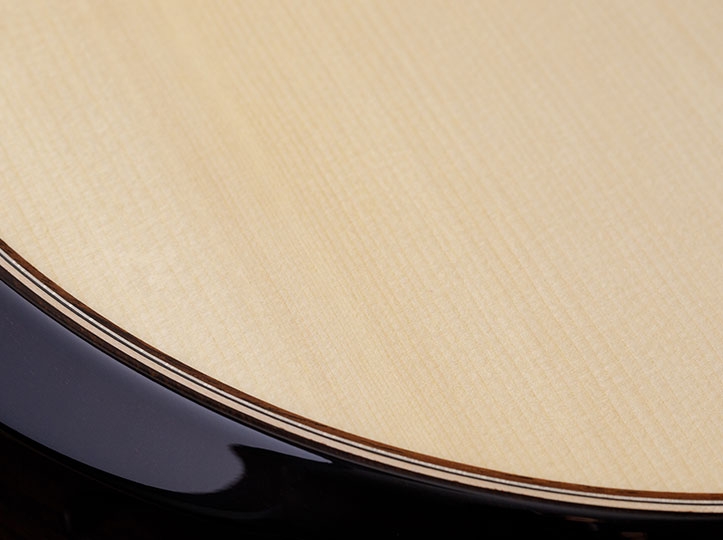 Introducing the Four-Piece Adirondack Spruce Top
The Builder's Edition philosophy simultaneously honors traditional design elements while anticipating factors that will shape the future of guitar-making. The Builder's Edition 814ce incorporates a four-piece Adirondack spruce top, which requires highly sophisticated woodworking techniques to utilize high-grade wood that is typically only available from smaller trees. These tops showcase straight-grained visual character while maximizing sonic output.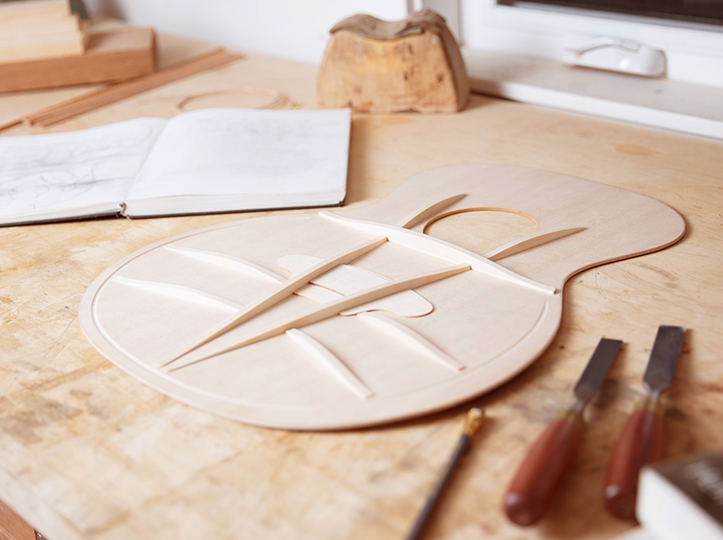 V-Class Bracing
Our revolutionary new sonic engine powers each Builder's Edition guitar, reshaping the sound to produce more volume and sustain, with notes that are more in tune from top to bottom.
Where to Find Builder's Edition Guitars
Find a Dealer
The Builder's Edition family can be found in stores everywhere. Use our Dealer Locator tool to find the shop nearest you carrying these guitars.
Shop Online
Prefer to do your shopping from home? Browse the Builder's Edition collection at your favorite online Taylor dealer.
Customer Service
Our team of experts is ready to answer your questions about Builder's Edition guitars and anything else you'd like to know about Taylor.