Fun Size. Big Tone.
Meet the Taylor GS Mini, one of the world's most popular acoustic guitars: a smaller body and a compact feel with a big, bold tone that punches far above its size. Based on a scaled-down version of our Grand Symphony body shape, GS Mini guitars boast solid tops and a variety of tonewood options serving up different flavors of vibrant acoustic tone. The GS Mini family is also home to the GS Mini Bass, a super-compact four-string acoustic bass with a slinky feel and a punchy response. Whether you're looking for a campfire guitar, a songwriting tool or just a great-sounding acoustic that's up for anything, the GS Mini has you covered.
Meet the GS Mini Series
Solid tops, a comfortable feel and a spontaneous musical personality put GS Mini guitars in a class of their own.
GS Mini
Starting at $499 USD
10 Models










FEATURES
 Portability, Comfort and Tone in One Package
With their condensed scale, accommodating body, and rich acoustic voice, GS Mini guitars and basses offer a totally unique acoustic playing experience.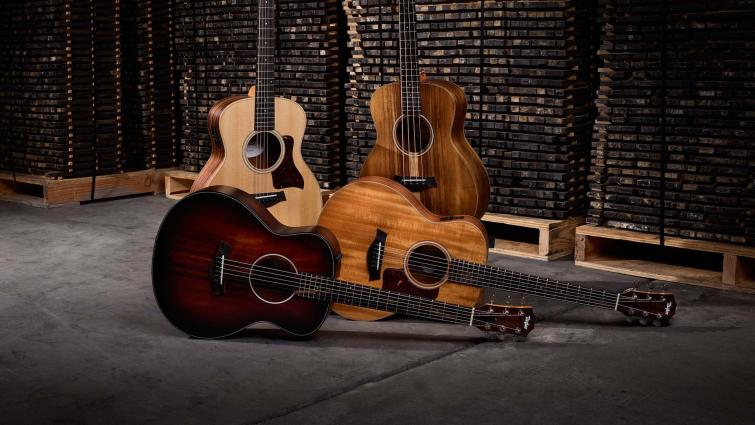 Solid Tops Translate to Potent Sound
Every GS Mini guitar and bass is built with a solid top for optimal projection and clarity. Choose from spruce, mahogany and koa for top woods, along with layered rosewood, layered mahogany, layered sapele and layered koa for the backs and sides.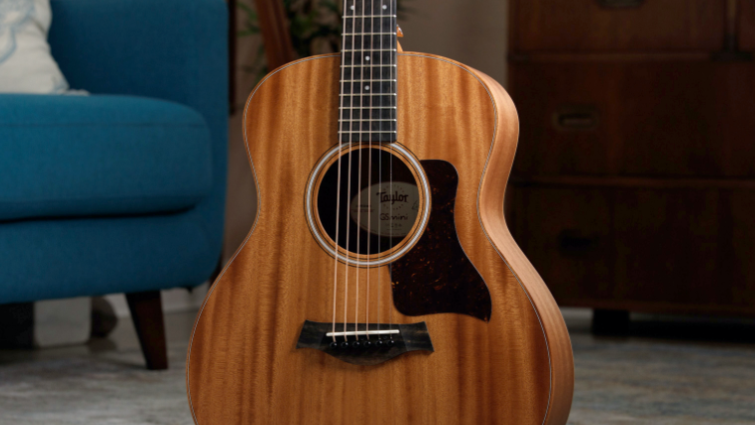 Taylor Necks Offer Maximum Playability
Key to the GS Mini Series' comfortable, relaxed feel is the slender Taylor neck design, whose 1-11/16" width and slim profile makes for a smooth, slinky handfeel—perfect for new players and experienced guitarists alike.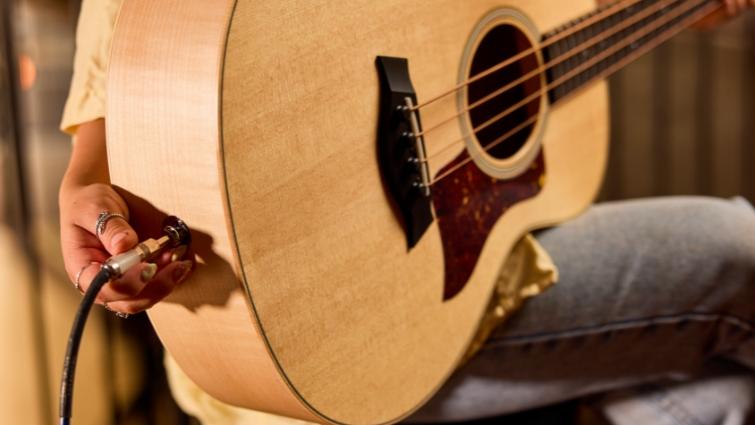 Available with ES-B Electronics and Digital Tuner
All GS Mini guitars are available with our ES-B acoustic pickup, which also includes a built-in digital tuner with an LED display, along with tone and volume controls so you can refine your sound when plugged in.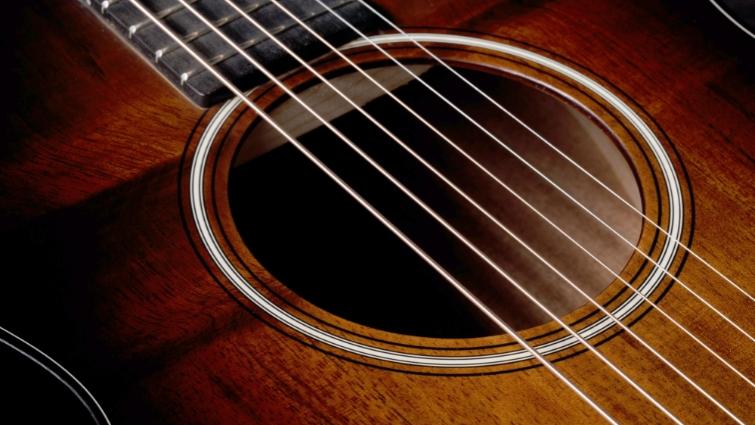 Three Tonewoods, Three Visual Flavors
GS Mini guitars are appointed with subtle visual touches like the three-ring rosette and 4mm dot fretboard inlays. Their true visual character lies in their tonewoods, with rosewood/spruce, mahogany, and Hawaiian koa models all offering a distinctive organic beauty.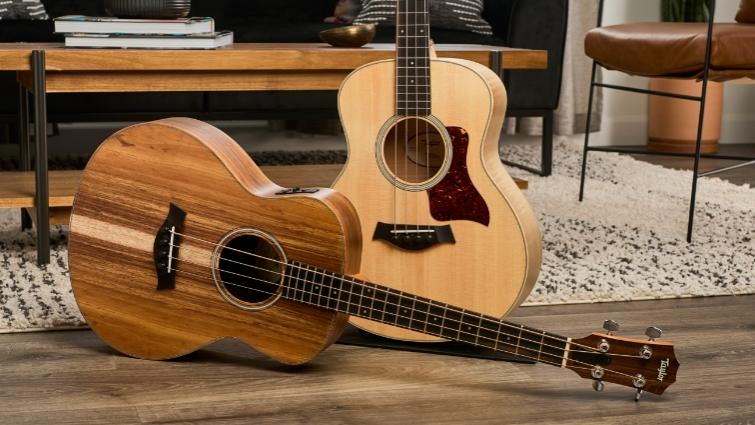 Acoustic Basses and Aesthetic Upgrades
The GS Mini Series includes a pair of compact acoustic basses with specially designed nylon-core bass strings that feel soft and slinky under your fingers. Players looking for an elevated aesthetic will appreciate the refined appointments of the GS Mini-e Koa Plus.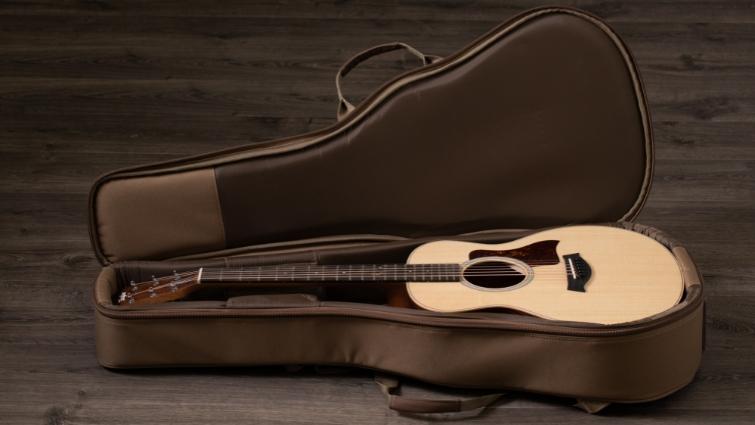 Gig Bags with Every Guitar
All GS Mini models come with gig bags for protection and transport. The GS Mini-e Koa Plus features an upgrade to our AeroCase, which offers all the protection of a hardshell case at one-third the weight.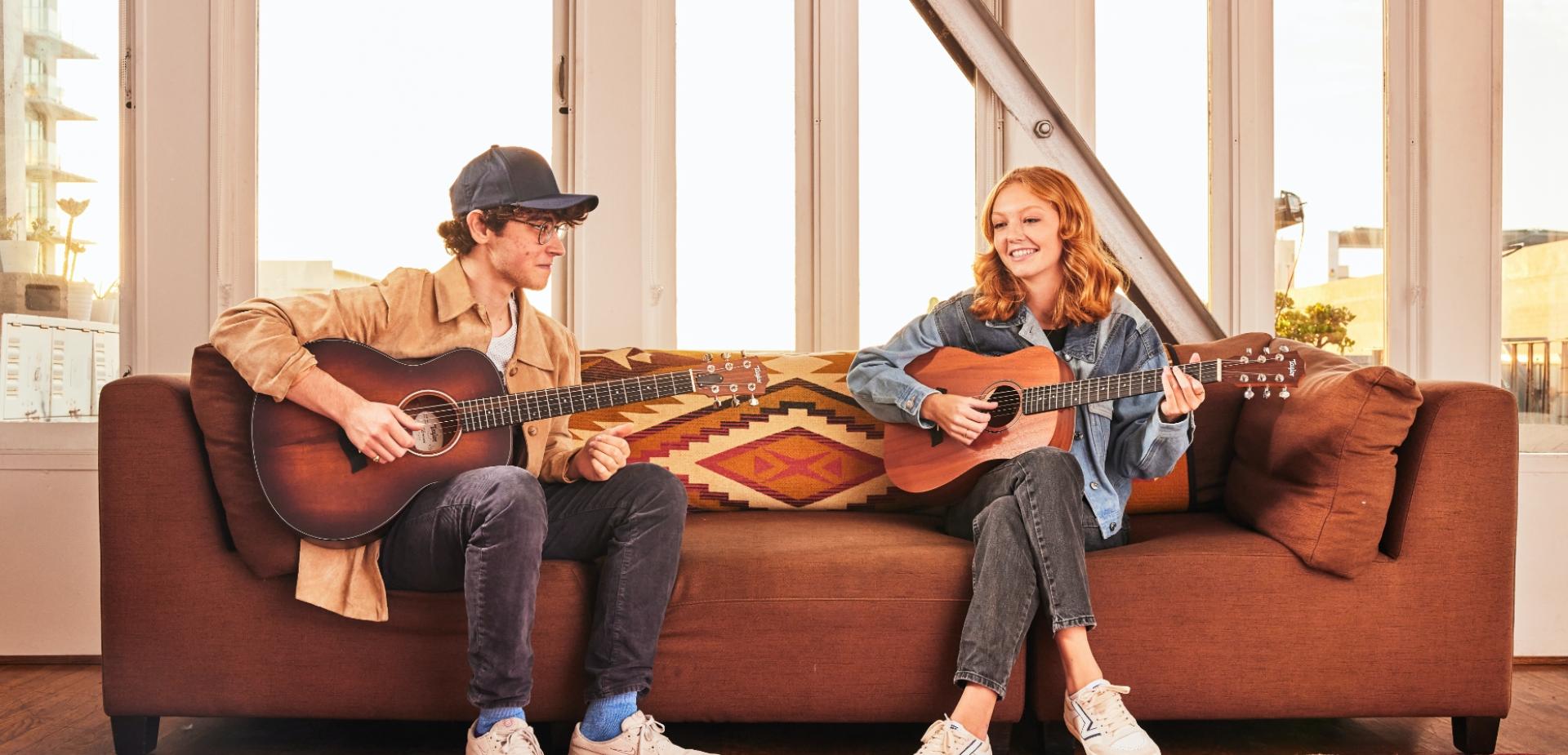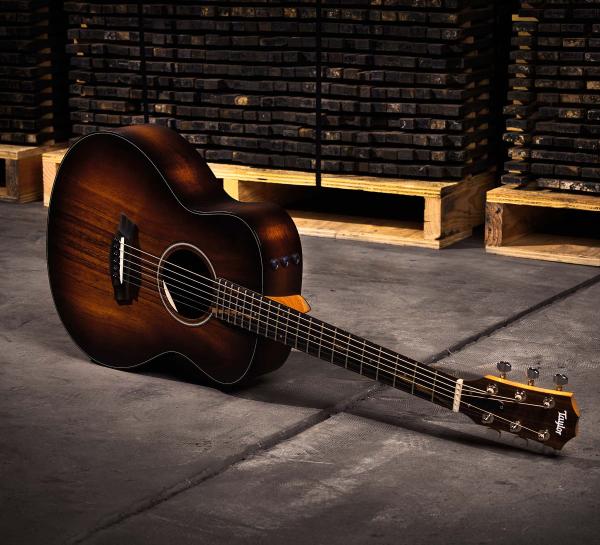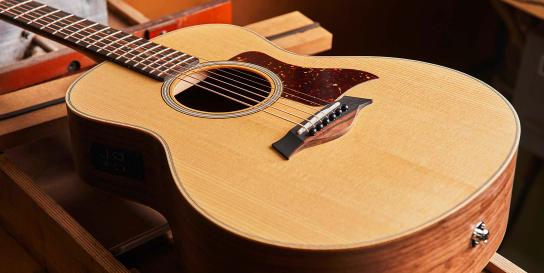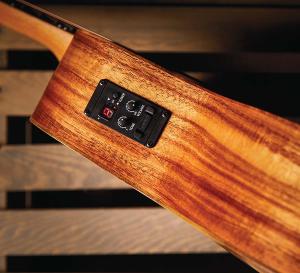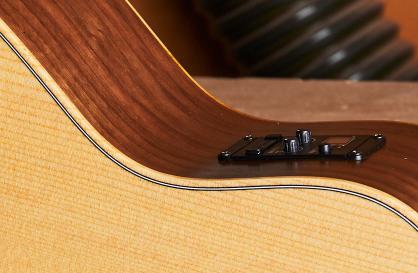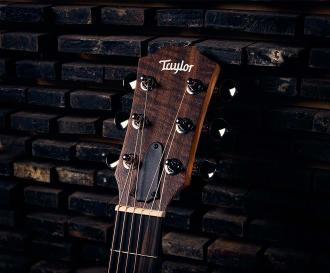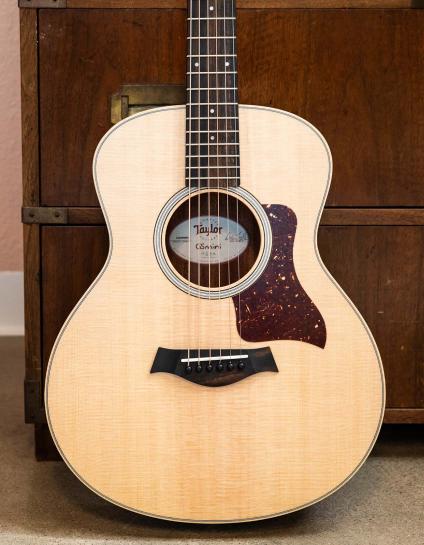 Not sure what's the best Taylor guitar for you?
There's a Taylor for every player, whether you're a beginner or a pro. Explore the Taylor line by body shape and tonewood to find the right combination of feel and sound for you.
Explore GS Mini Series Guitars
 Use the tool below to filter GS Mini Series acoustic guitars by body shape, tonewood and other criteria.
Not seeing the guitar you're looking for? Browse the full Taylor lineup and search by body shape, tonewoods and other specifications.
Please note, all models are available in a left-handed configuration at no additional charge, except most Builder's Edition models.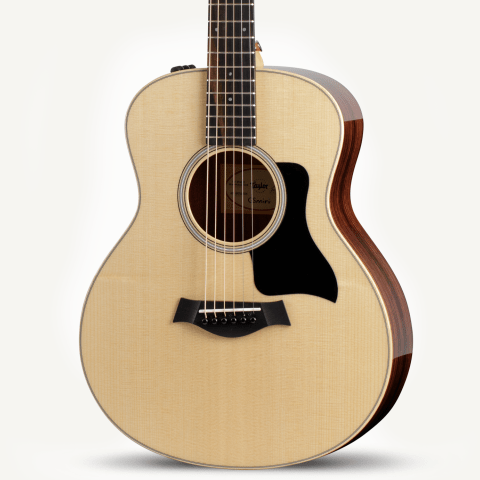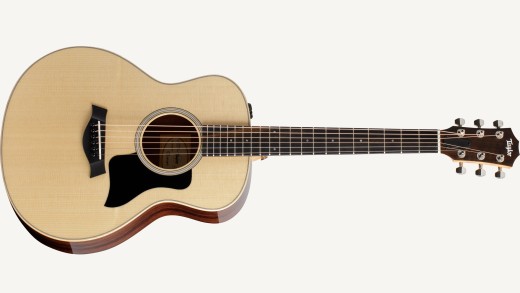 $1,199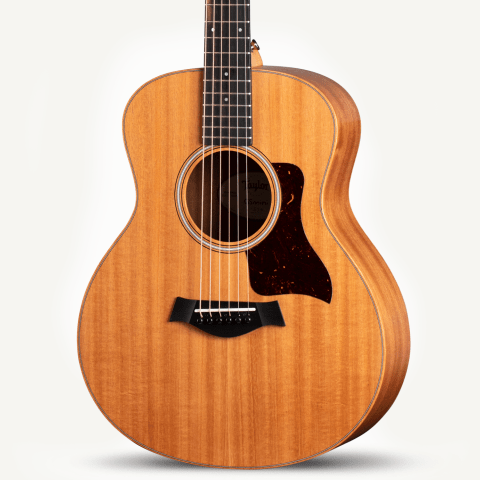 $599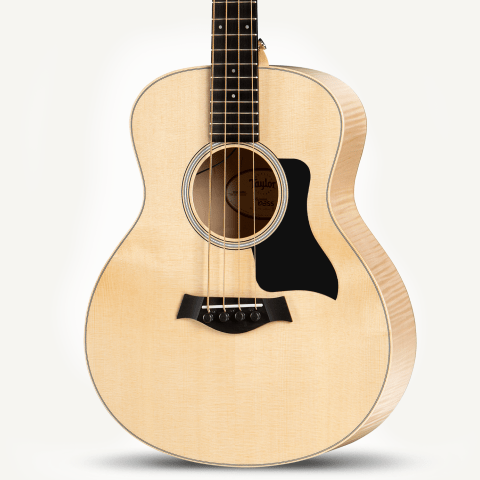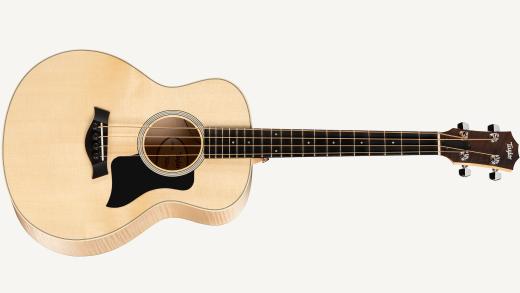 $899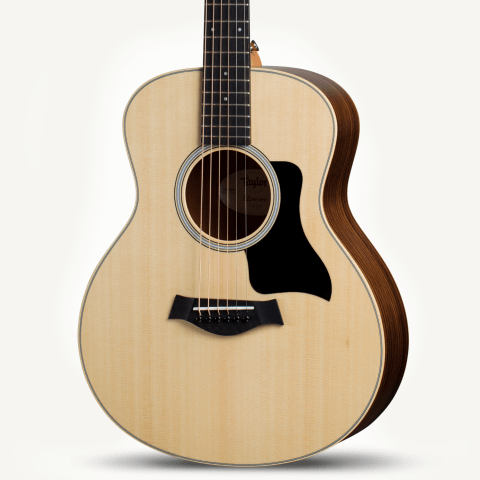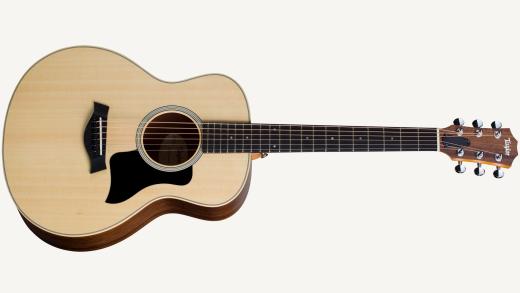 $699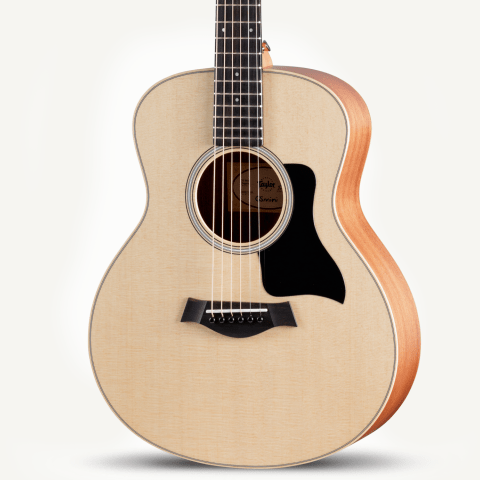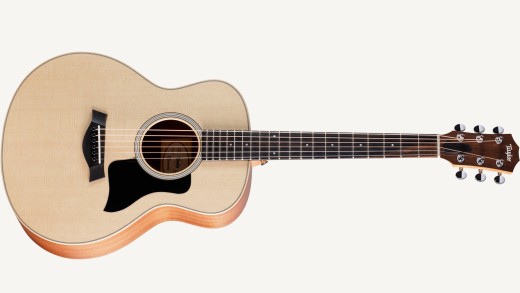 $499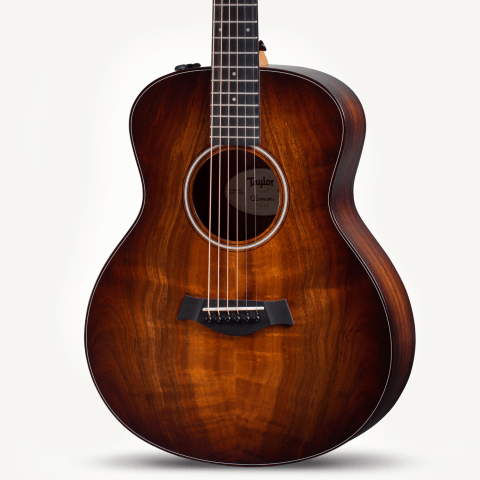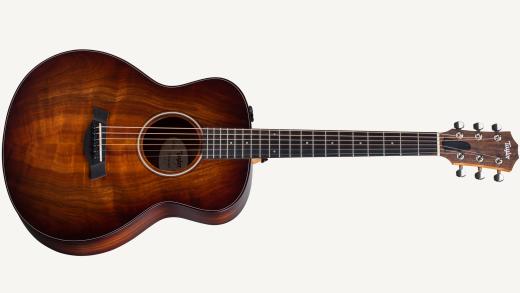 $1,199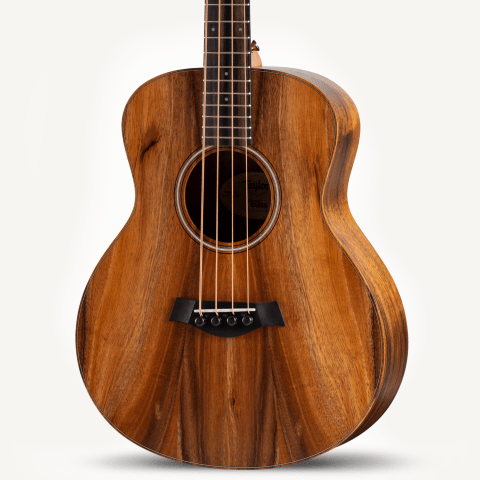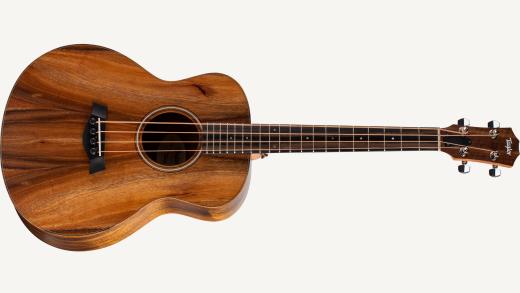 $999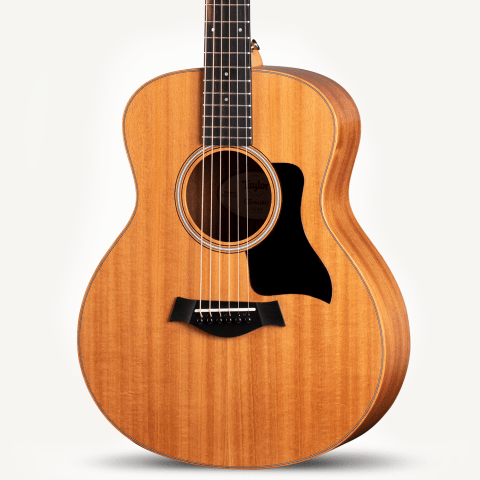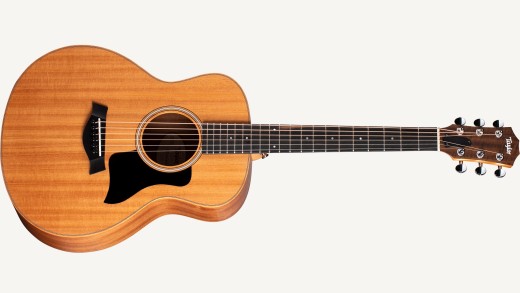 $699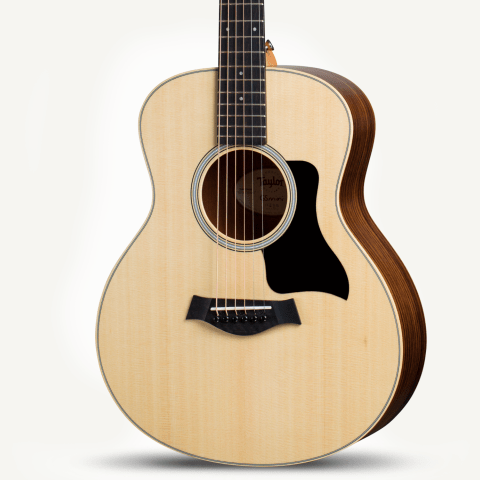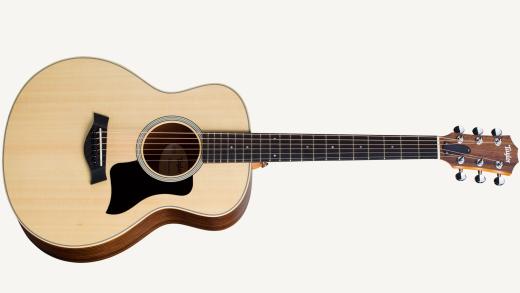 $799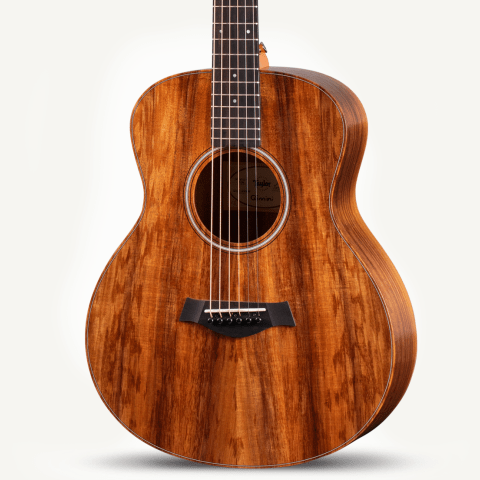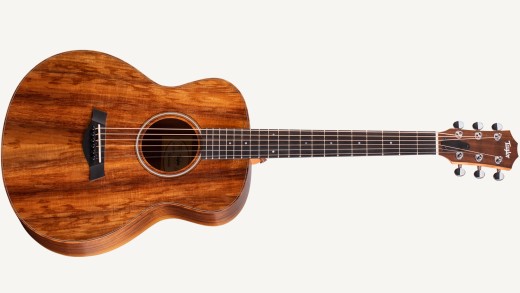 $999