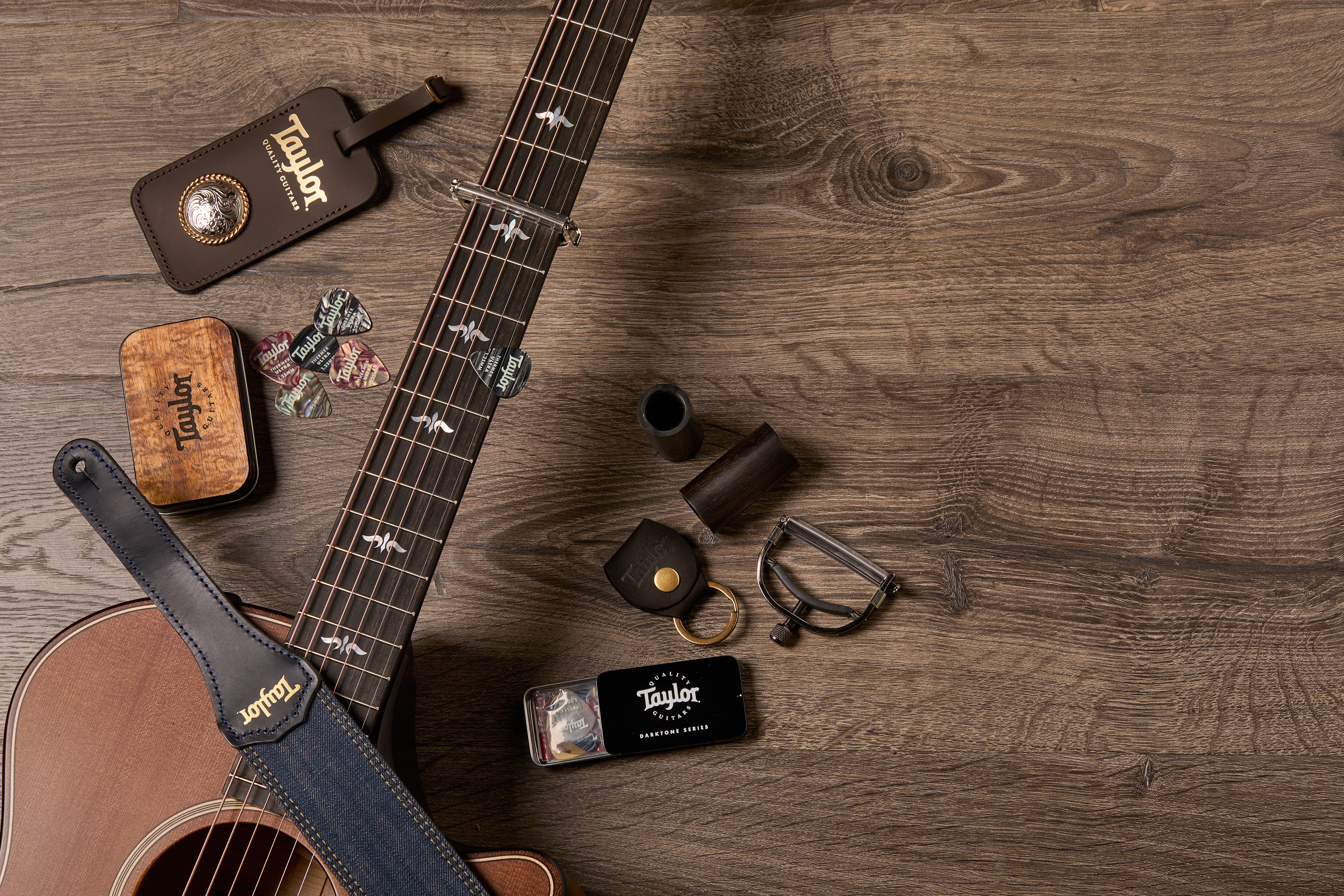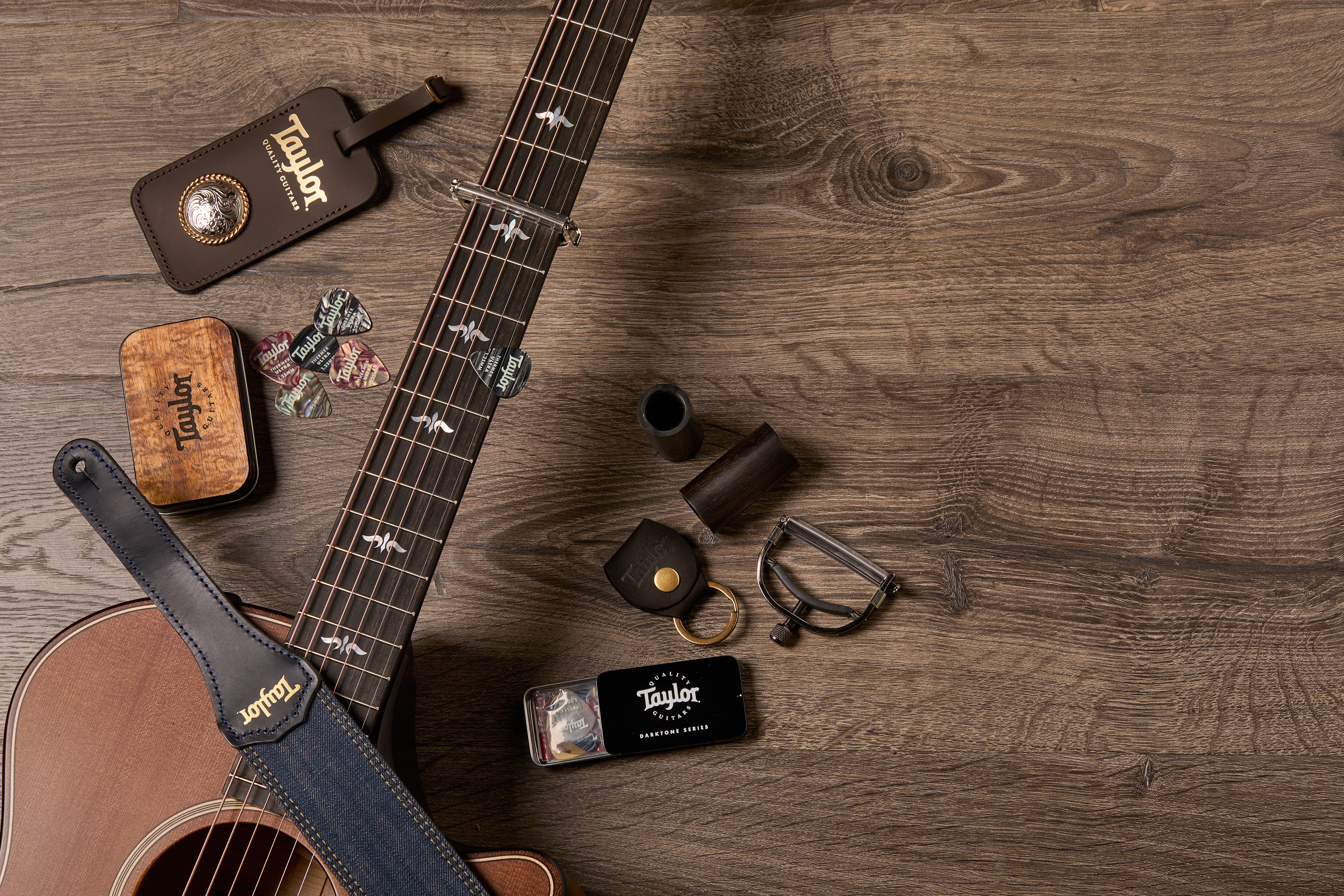 TaylorWare Guitar Accessories
From picks and polish to guitar stands, apparel and more, Tayl...orWare has you covered for all your guitar accessory needs.
Read More
Shop accessories by category
Featured TaylorWare Products
$49.99
With its bright LCD display, convenient clip-on design and five-way functionality, the Taylor Beacon is the perfect w
View Details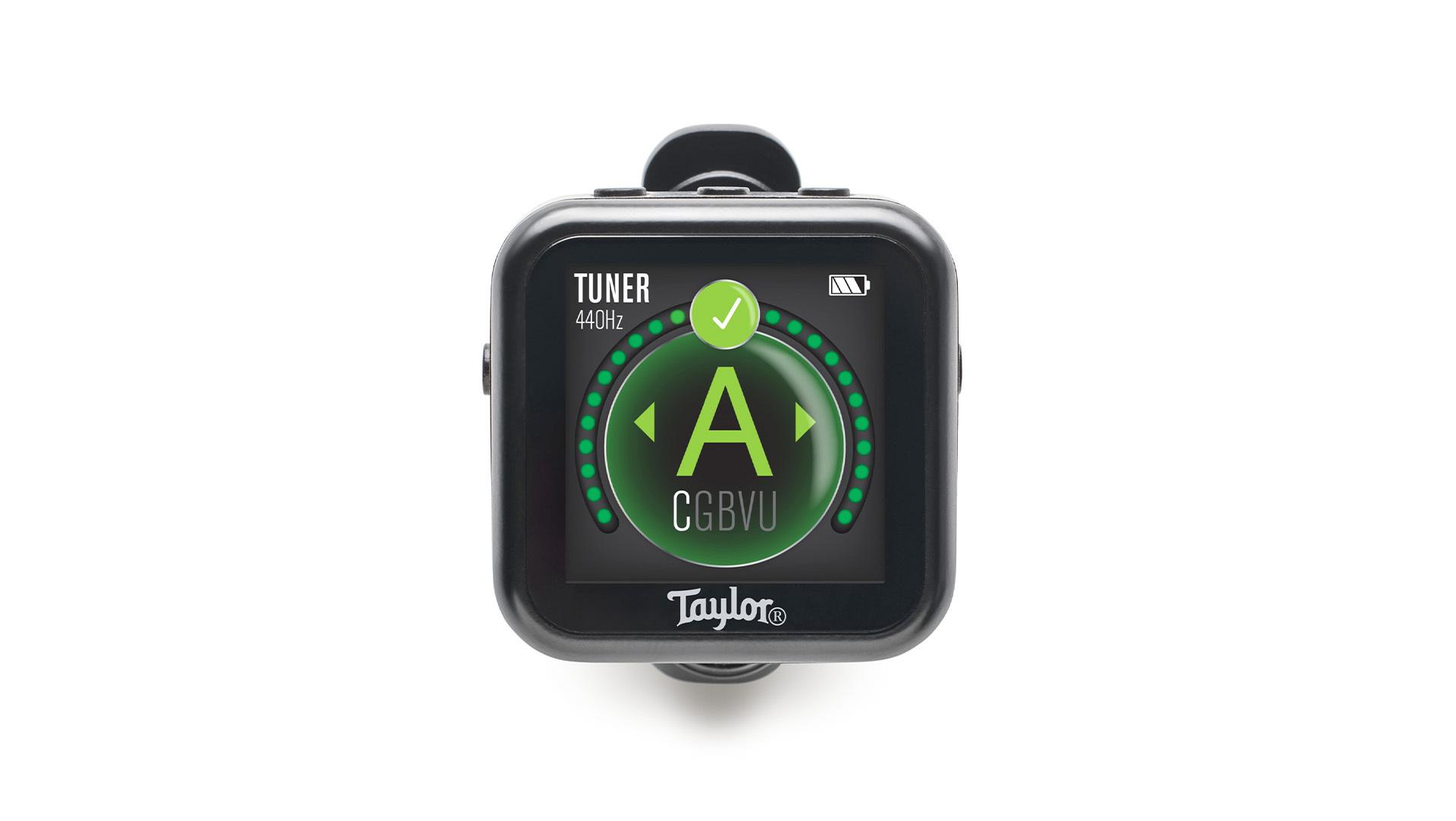 Recommendations by Guitar Series
TaylorWare makes it easy to find the right accessories for your Taylor guitar. Browse products by Series to match your guitar with the best options for your specific needs.
100 Series Essentials Pack
Popular Products
Curious what accessories other Taylor players are using? Browse a selection of our bestselling products below.
Frequently Asked Questions
What payment methods are accepted?
We accept all major credit and debit cards: Visa, MasterCard, American Express, and Discover. We also accept PayPal. We do not ship COD or accept payment by check or money order.
Please note: we must be able to verify the address.
When will I be charged for my order?
We only charge your card once items have shipped. That means you won't be charged until the gear is on its way to you. You won't pay for items on backorder until they ship. Note: An authorization hold may show up on card statements prior to an order being shipped. Please contact your card issuer for more information.
How can I learn more about your shipping options?
We know you want your gear fast and shipped to you free of charge. That's why we have free shipping on the majority of order shipped within the continental United States. We also ship over 90% of our orders with FREE 2-day shipping, and many of our orders come with FREE 1-day shipping. We pull it all off with our strategically placed, coast-to-coast warehouses, which we keep open late. Orders ship up to 10 p.m. Eastern time every weekday. To learn more about shipping, visit https://shop.taylorguitars.com/info/shipping.
How do I process a return?
We guarantee your complete satisfaction for 30 days after your TaylorWare order is delivered. To learn more about how to process a return, please visit https://shop.taylorguitars.com/info/returns or call Taylor Customer Service at 800-579-1407 (Monday through Friday 9:00AM - 8:00PM EST, closed Saturday and Sunday) for further assistance.
Who do I contact for assistance or status of my order?
How do I place an order from Canada?
TaylorWare is currently not available for direct shipments outside the U.S. We apologize for the inconvenience. However, our various dealer partners in Canada can assist with TaylorWare purchases. A complete list of Taylor dealers in Canada can be found at: https://www.taylorguitars.com/dealers/international
How can I order TaylorWare if I live outside of North America?
TaylorWare is currently not available for direct shipments outside of North America. Our various distribution partners throughout the world can assist with Taylor purchases in many countries. A complete list of Taylor distributors can be found at www.taylorguitars.com/dealers/international  
California Residents: Proposition 65 WARNING
WARNING: These products can expose you to chemicals including Lead, which are known to the State of California to cause cancer and birth defects or other reproductive harm. For more information, go to www.P65Warnings.ca.gov.