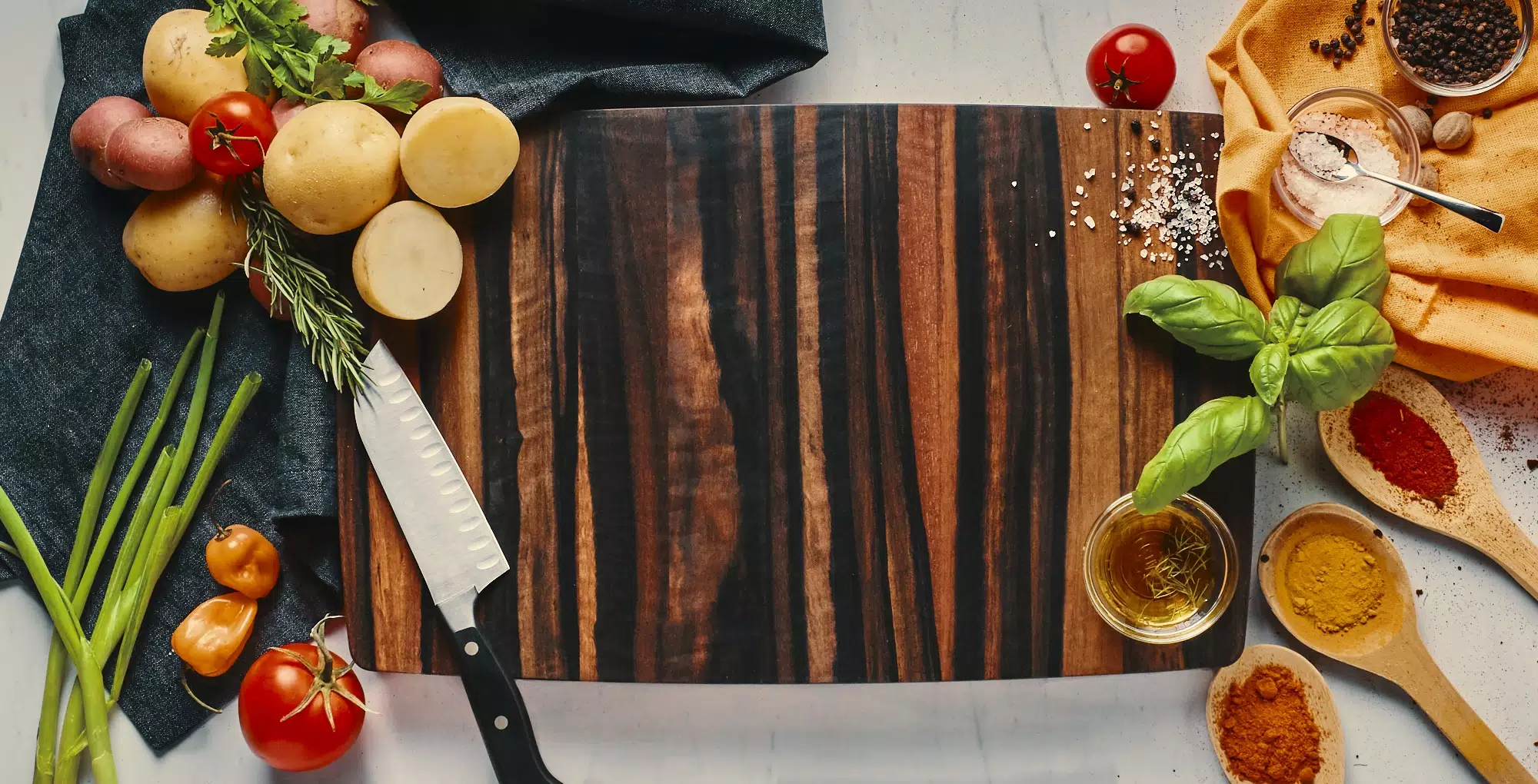 Stella Falone Kitchen Woodcrafts
Responsibly sourced hardwoods. 
Beautifully crafted kitchenware.
From Ebony Fingerboards to Cutting Boards
Stella Falone is a kitchenware brand created by Taylor Guitars co-founder Bob Taylor. It all traces back to 2011, when Taylor Guitars became the co-owner of Crelicam, a small ebony sawmill in Yaoundé, Cameroon. The mill produces ebony parts for musical instruments, such as fingerboards and bridges. Taylor's goal in owning the mill was to create a more socially responsible value chain for ebony musical instrument components. 

In cutting ebony, there are pieces that don't fit the precise specifications for musical instruments, yet whose beauty and durability make them wonderfully suited for other types of products. And part of Taylor's commitment to responsible wood use is to minimize waste. As a longtime lover of food, cooking and quality kitchen products, Bob was inspired to use some of this beautiful wood to develop a line of kitchen woodcrafts.
Premium Woodworking Craftsmanship
After the wood is cut, the manufacturing process is completed on Taylor's campus in El Cajon, California. This allows Stella Falone to leverage Taylor's sophisticated manufacturing resources to produce kitchenware that meets the highest standards of quality and durability. You can read more about Taylor's work with ebony in Cameroon, including a groundbreaking research and replanting initiative, here.
Stella Falone Series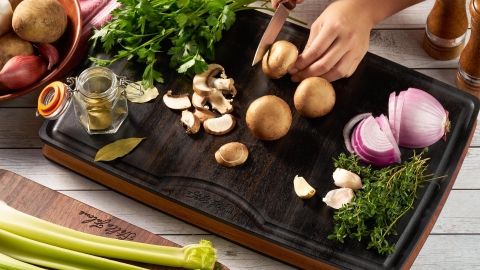 Pro Series
Our heavy-duty Pro Series reversible cutting boards showcase the beauty and durability of ebony. One side boasts ebony's rich color variegation; the other side displays deep, dark hues. The sturdy three-ply construction features a middle layer of African sapele with a carved edge grip. Choose from small, large and slab sizes.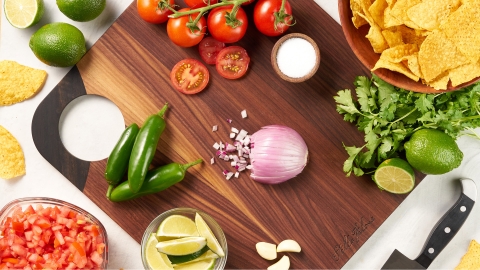 Café Series
Our Café Series features an array of versatile kitchenware products: slim-profile cutting boards crafted in walnut and ebony with a corner cutout for easy handling, plus our compact serving paddles (in two wood options) and ebony serving tongs.
Featured Stella Falone Products