Stands & Wall Hangers
Shop stylish, functional wall hangers and floor stands and showcase the world-class craftsmanship of your Taylor guitar.
Overview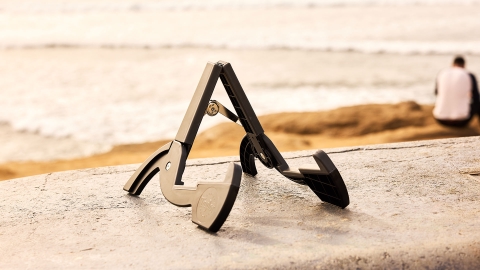 Taylor Guitar Stands
A good guitar stand is a must-have for every guitar player—no guitar deserves to sit on the floor. In the TaylorWare shop, you'll find several varieties of guitar stands that fit both acoustic and electric guitars, including wooden floor stands, hanging stands and folding stands for players on-the-go. Whether you like the look of a mahogany stand or just want a convenient option that can fit into your backpack, we have a guitar stand to suit your needs.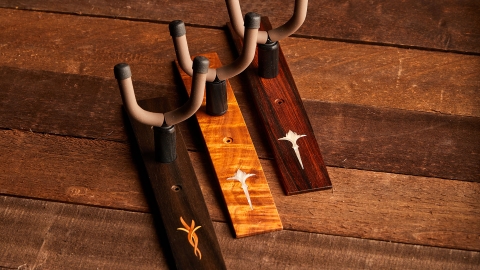 Taylor Guitar Wall Hangers
A wall hanger is a great way to show off your favorite guitars like the works of art they are. Showcase the world-class craftsmanship of your Taylor guitar with a wall hanger made from either striking ebony or beautiful Hawaiian koa. Whichever you choose, you can count on the inert rubber yoke pads to keep your guitar's finish looking good as new while you show off your collection.
Explore More TaylorWare Accessories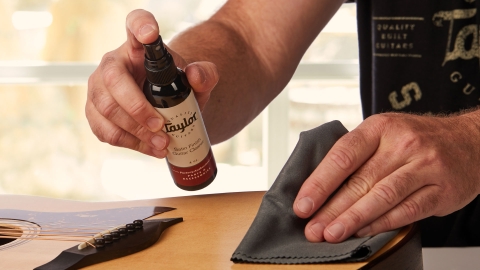 Guitar Care
Shop essential care tools that will keep your Taylor guitar in peak condition for a lifetime of music.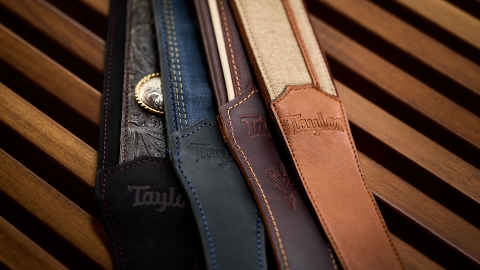 Guitar Straps
Shop comfortable, durable and stylish guitar straps that enhance the playability and beauty of your guitar.