Capos, Slides & Tuners
Shop essential guitar tools that open up new musical avenues and expand your sonic toolkit.
Overview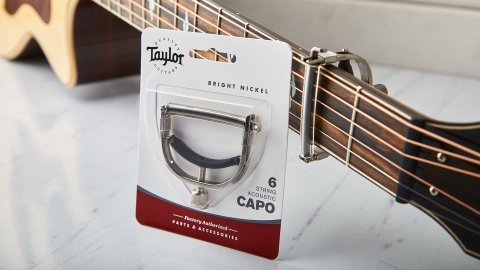 What is a guitar capo?
A capo is a simple tool that raises the pitch of your guitar strings, changing its natural musical key. It's an extremely useful accessory for any player who makes music alongside other musicians and especially vocalists. Capos can be used to transpose a piece of music to make it easier to sing, and they allow you to play music in a different key while using the same fingerings and fretting.

Tune your guitar before you apply your capo, and then re-tune it with the capo to ensure proper pitch across all the strings. TaylorWare capos feature an around-the-neck yoke design that applies equal pressure across every string, and are available for 6-string and 12-string steel-string acoustic guitars as well as nylon-string Taylor guitars.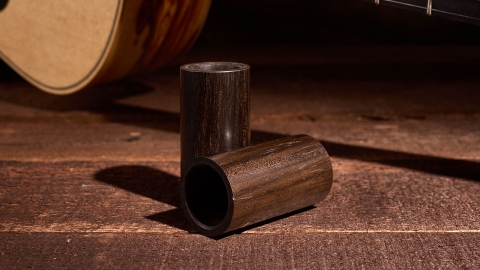 What's a guitar slide?
A slide is a great way to add variety and dimension to your signature sound as a guitar player. Often made from glass or metal (though ours are made with ebony wood), slides are placed on the fretting hand and used to glide over the strings as they're plucked, creating smooth ascending and descending changes in pitch. Slides are used in many genres, but are particularly popular in blues, country, bluegrass and other Americana styles.

Taylor's ebony slides offer an alternative musical flavor from traditional glass and metal slides. With a mellower tone than their counterparts, Taylor ebony slides serve up a warm, rustic response that sounds beautiful on both acoustic and electric guitars.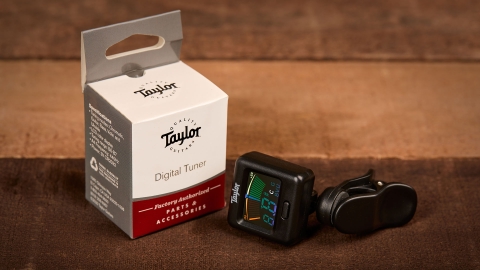 Digital Guitar Tuners
Every player needs a reliable, easy-to-use tuner for their guitar. Taylor digital tuners feature a clear LED display and clip conveniently to your guitar's headstock, delivering accurate, fast tuning every time.
Featured Capos, Slides & Tuners
Explore More TaylorWare Accessories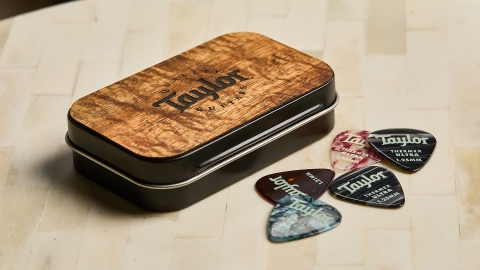 Guitar Picks
Shop a wide variety of guitar picks and explore the full range of sounds your Taylor guitar can produce.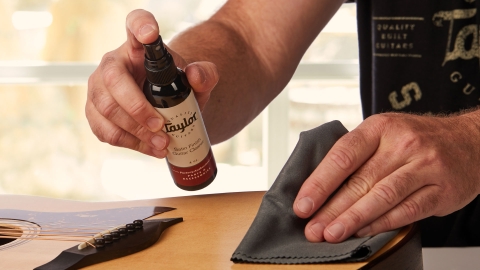 Guitar Care
Shop essential care tools that will keep your Taylor guitar in peak condition for a lifetime of music.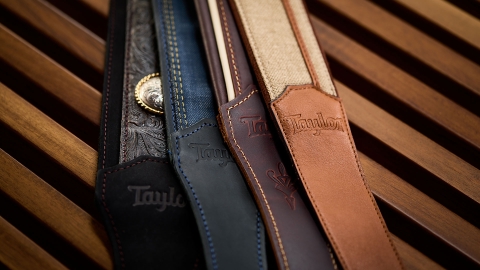 Guitar Straps
Shop comfortable, durable and stylish guitar straps that enhance the playability and beauty of your guitar.