The Evolution of Maple
Many players consider maple to be a love-it-or-hate-it tonewood—until now. Taylor's 600 Series features Big Leaf maple as you've never heard it before, revoiced by master guitar designer Andy Powers to produce more low-end presence, warmth, and tonal breadth. The result is a lineup of acoustic guitars boasting solid maple back and sides paired with spruce tops, offering a uniquely player-reflective experience with a sound that responds differently to every pair of hands. Torrefied spruce tops add depth and projection, and V-Class bracing punches up more volume and sustain. Maple's clarity and articulation make the 600 Series a great choice for fingerstyle players or lead guitarists, but virtually all players will appreciate their versatility and visual beauty.
Meet the 600 Series
Big Leaf maple and torrefied Sitka spruce serve up highly adaptable tone that showcases each player's technique.
FEATURES
Versatility and Beauty in One Package
The 600 Series complements maple's beautiful figure and musical sparkle with innovative comfort features and tone-boosting V-Class bracing.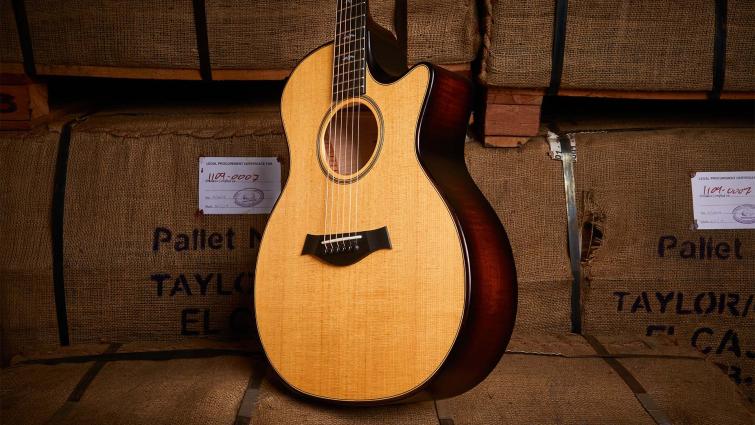 Big Leaf Maple + Torrefied Spruce Put the Focus on You
Andy Powers' revoicing touches make the 600 Series sound warmer and richer, and our torrefaction process simulates some of the sweetness that usually comes with age. The result is a transparent sound that puts your unique style front and center.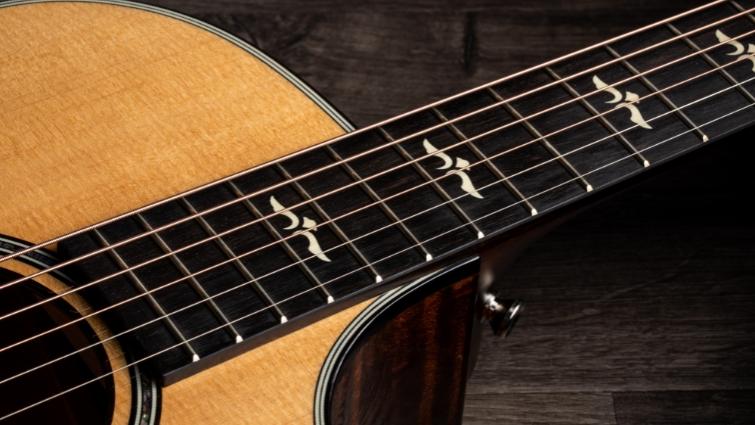 The Intersection of Tone & Playing Comfort
In addition to the V-Class bracing in each model to dial up more volume and sustain, the 600 Series also includes a 12-fret Grand Concert model with a compact feel that makes for an intimate, highly articulate playing experience.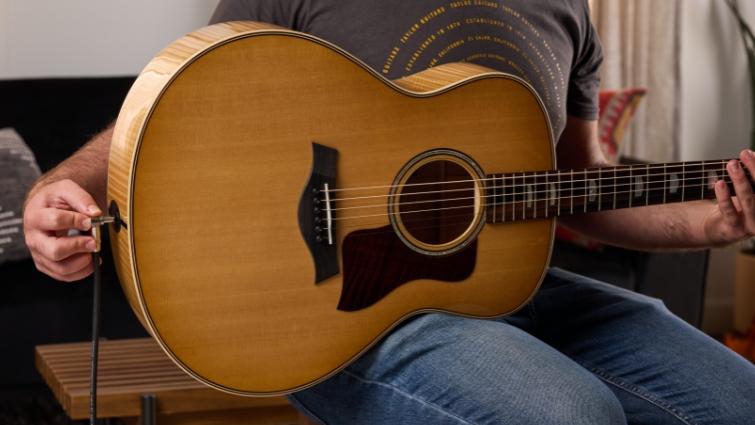 Expression System 2 Acoustic Pickup
The Expression System 2 is Taylor's proprietary behind-the-saddle acoustic pickup and preamp, which faithfully translates the sparkle and shimmer of our 600 Series guitars into clear, natural-sounding live tone.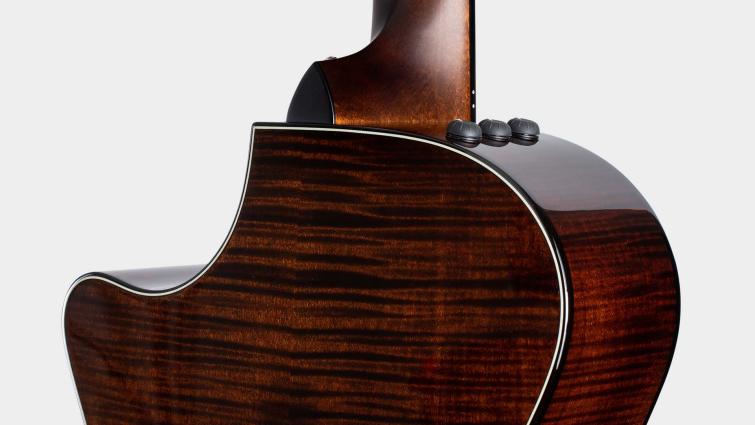 Striking Details Complement Maple's Natural Beauty
Maple's gorgeous natural visual character looks even richer with full-body gloss finishes treated with a hand-rubbed Brown Sugar stain (except Builder's Edition models). Wings inlays in grained ivoroid add a subtle flair on the fretboard and peghead (except 618e).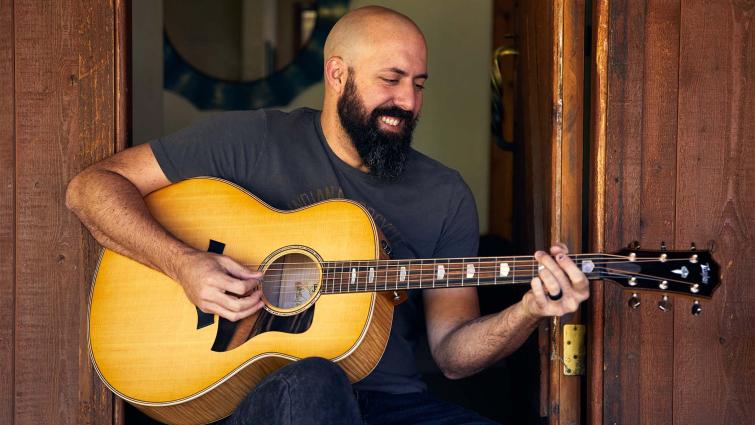 Going Big with the Grand Orchestra 618e
The 600 Series includes the 618e, one of our first guitars released with our updated version of the jumbo Grand Orchestra body. The 618e also sports a unique appointment package with an Antique Blonde finish treatment and block-style Mission inlays.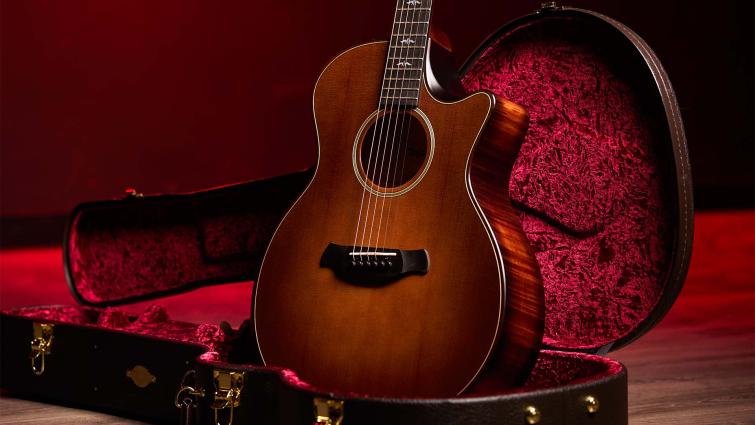 Hardshell Case Included with Every Guitar
All models in the 600 Series ship with a deluxe hardshell guitar case for reliable protection.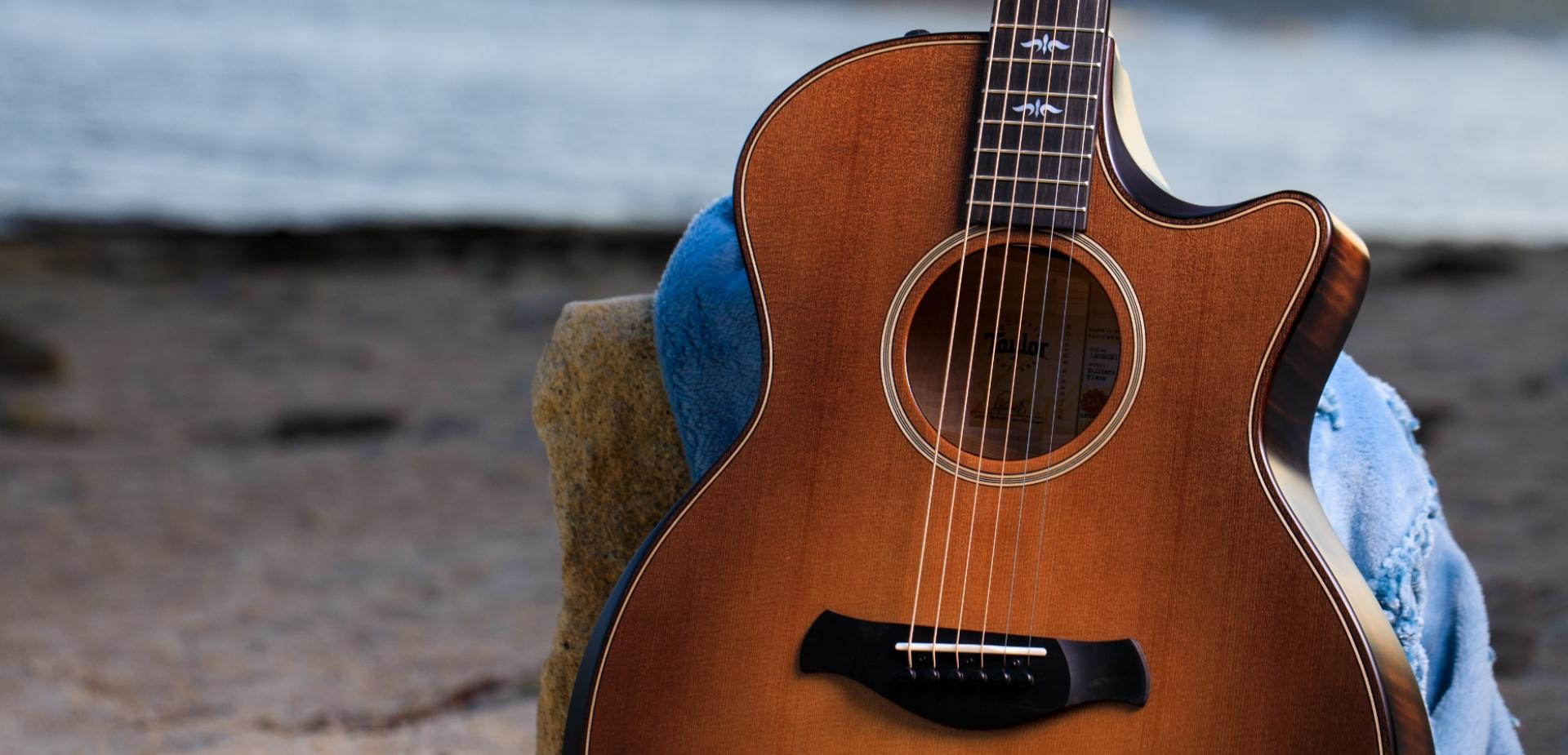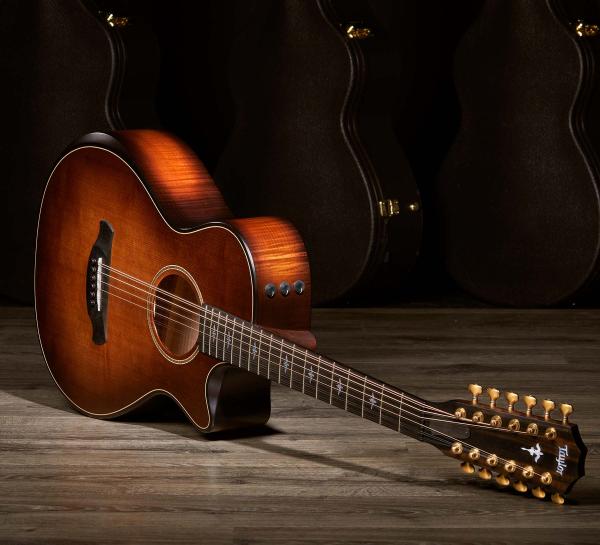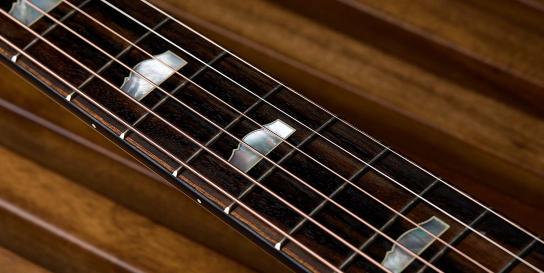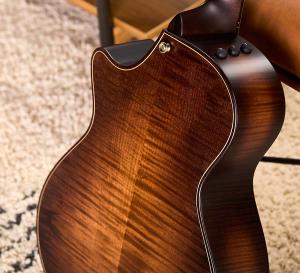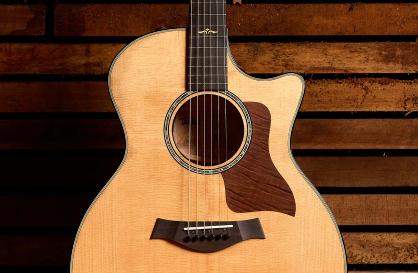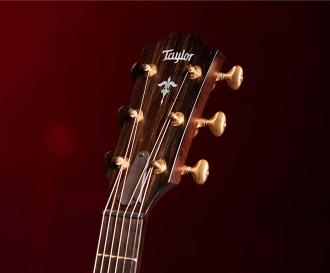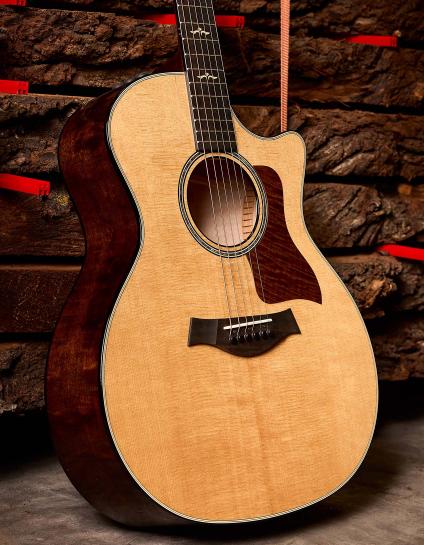 Not sure what's the best Taylor guitar for you?
There's a Taylor for every player, whether you're a beginner or a pro. Explore the Taylor line by body shape and tonewood to find the right combination of feel and sound for you.
Explore 600 Series Guitars
Use the tool below to filter 600 Series acoustic guitars by body shape, tonewood and other criteria.
Not seeing the guitar you're looking for? Browse the full Taylor lineup and search by body shape, tonewoods and other specifications.
Please note, all models are available in a left-handed configuration at no additional charge, except most Builder's Edition models.