Guitar Picks
Shop a wide variety of guitar picks and explore the full range of sounds your Taylor guitar can produce.
Choosing a Guitar Pick
Contrary to common belief, a guitar pick can have a significant effect on your tone. Just as playing with your fingertips yields a different sound from a pick, using different styles of picks can create distinct tone profiles. It's an easy way to mold your tone into a signature sound that's all yours.
Experimenting with picks of different shape, thickness, and material will help you explore new musical avenues. Scroll down to learn more about the selection of guitar picks available from TaylorWare.
Types of Guitar Picks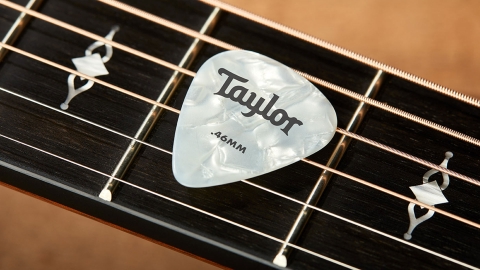 Celluloid Guitar Picks
Celluloid has long been the default guitar pick of choice for many players of both acoustic and electric guitars. Durable, versatile and easy to spot, celluloid picks are a standby in virtually every player's toolkit.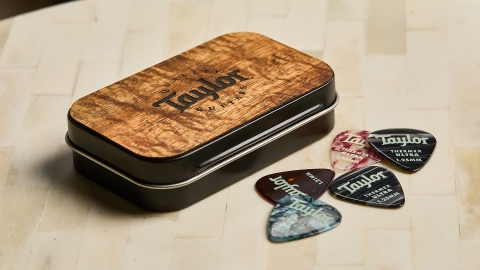 Taylor DarkTone Guitar Picks
Our DarkTone picks offer players a wide range of tonal possibilities to explore. Featuring innovative materials such as Thermex and ivoroid, each DarkTone pick generates a distinctive attack that can range from warm and mellow to crisp and clean.
Explore More TaylorWare Accessories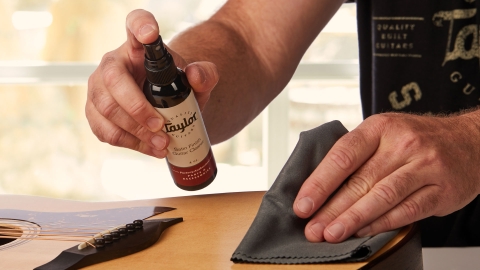 Guitar Care
Shop essential care tools that will keep your Taylor guitar in peak condition for a lifetime of music.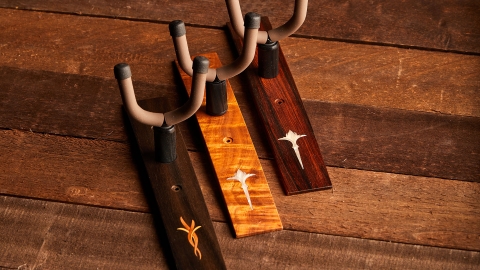 Stands & Wall Hangers
Shop stylish, functional wall hangers and floor stands and showcase the world-class craftsmanship of your Taylor guitar.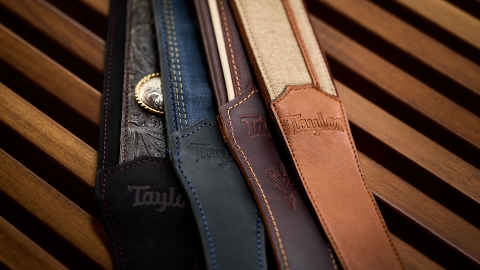 Guitar Straps
Shop comfortable, durable and stylish guitar straps that enhance the playability and beauty of your guitar.