Legendary for a Reason
 With all-star tonewoods, artful appointments, top-tier craftsmanship and a distinctively bold, contemporary voice, Taylor's 800 Series blends a seamless playing experience with unmatched clarity and balance. The time-honored combination of solid Indian rosewood with Sitka spruce produces a versatile tone rich with harmonic texture and ringing overtones, with V-Class bracing inside most models to dial up greater volume and sustain. Sharp aesthetic details, the comfortable Taylor neck, player-focused features like the radius armrest and a wide selection of body styles, the American-made 800 Series sits at the intersection of craft and wide-ranging musical inspiration—whether you're interested in our array of standard models or the ultra-refined pair of Builder's Edition models.
Meet the 800 Series
The warmth and clarity of the rosewood/spruce tonewood pairing, combined with a set of highly refined appointments, make the 800 Series a tempting choice for any kind of player.
FEATURES
 A Crossroads of Craftsmanship, Lush Tone and Visual Artistry
 Now featuring two Builder's Edition models, the 800 Series boasts an array of guitars that match aesthetic beauty with cross-genre musical utility.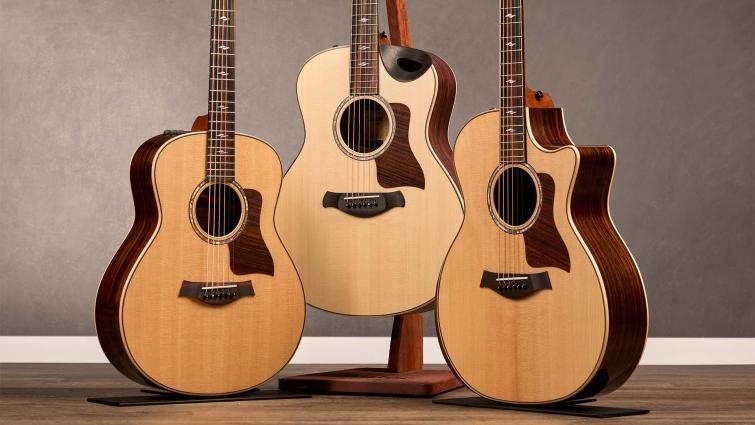 Rosewood & Spruce: an All-Time Great Tonewood Pairing
Bob Taylor's favorite tonewood pairing yields clear, chime-like trebles and a resonant low end around a slightly scooped midrange, serving up a broad spectrum of sound while leaving room in the mix for vocals and other instruments.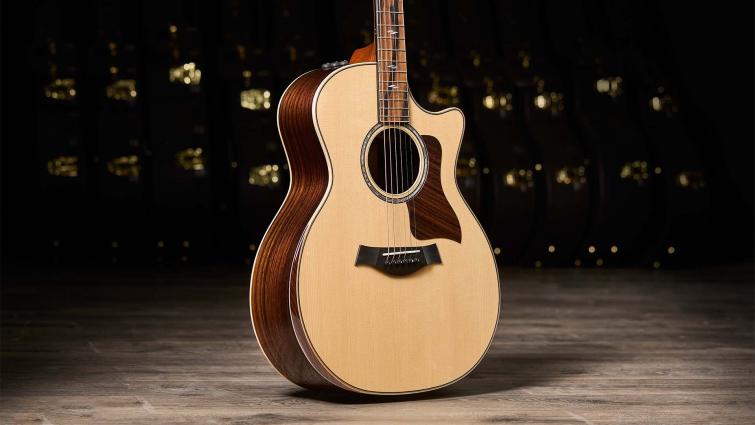 Classic Tonewoods Elevated for Sound, Style and Comfort
Ultra-thin gloss finishes ensure optimal resonance, and V-Class bracing delivers a boost to volume and sustain in all full-size steel-string models. The scaled-down GT 811e offers surprising sonic power, and rosewood armrests in the 814ce, 812ce and 812ce 12-Fret provide greater playing comfort.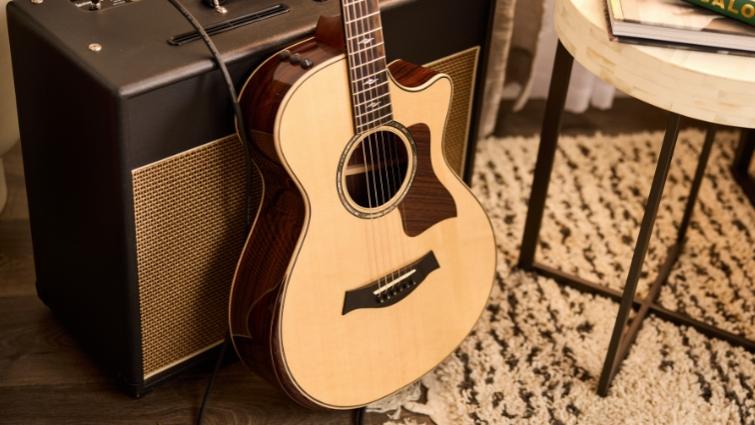 Expression System 2 Acoustic Pickup
Our ES2 under-saddle pickup and preamp translate the overtone-rich sound of 800 Series guitars into detailed, natural-sounding amplified tone, making it easy to plug in and play anywhere you go.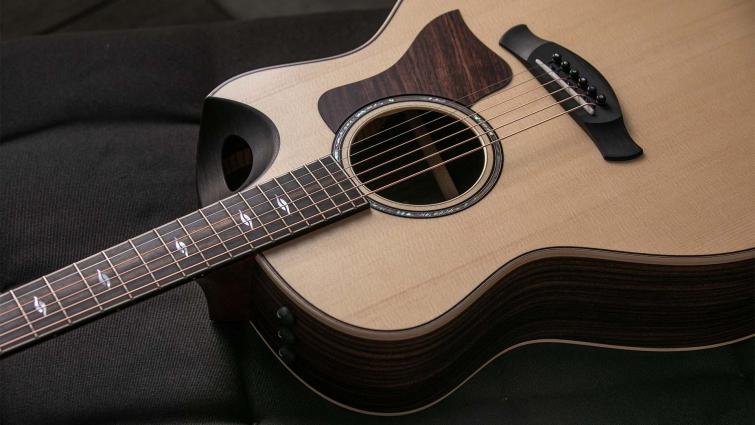 Spotlight-Worthy Aesthetic Appointments
Standard appointments include a smoky ebony fretboard and peghead veneer, ebony bridge and bridge pins, maple binding, maple fretboard and peghead purfling, rosewood edge trim, an abalone rosette, a full-body gloss finish (except the 818e) and Element inlays in mother-of-pearl.
Rich Acoustic Voices for All Playing Styles
Between the Builder's Edition 814ce, the compact 811e, a pair of nylon-string models and a host of other configuration choices, the 800 Series has something to entice any discerning guitarist.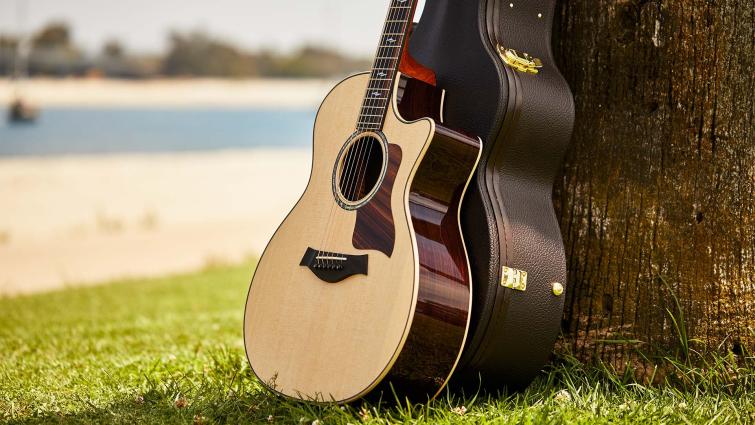 Hardshell Case Included with Every Guitar
Each model in the 800 Series, from the compact 812ce to the big, bold 818e, includes a fitted deluxe hardshell case to protect your guitar from impact damage and the effects of local climate.
WHAT EXPERTS ARE SAYING

"If you're a Taylor fan looking for a nylon-string guitar on which to play jazz, bossa nova or country then this is a no-brainer. "

How good does the new 816ce look and feel? Don't get me wrong: The former is beautiful, but the redesign has a more unique visual appeal with its eye-catching soundport cutaway. The natural Lutz spruce top practically radiates in sunlight, as does its green abalone rosette.

The Builder's Edition 816ce has practically perfect playability.

The soundport adds dimension, and the wider panorama leads to a more symphonic sound.

"It is reassuring to note that a human armed with a chisel and old-fashioned ingenuity is capable of making waves—waves of both surf and sound, perhaps the biggest revolution in acoustic guitar architecture since the dawn of X-Bracing." It's immediately obvious that Taylor—which for decades has been raising the bar on the modern steel-string guitar—has taken its flagship model to the next level. The best thing about the 814ce is its versatility. It's based on Taylor's Grand Auditorium body: a medium-sized box engineered with tonal balance in mind. And it responds well to any situation. The guitar is a superb choice for rhythmic accompaniment. Chords of all qualities, open and fretted, have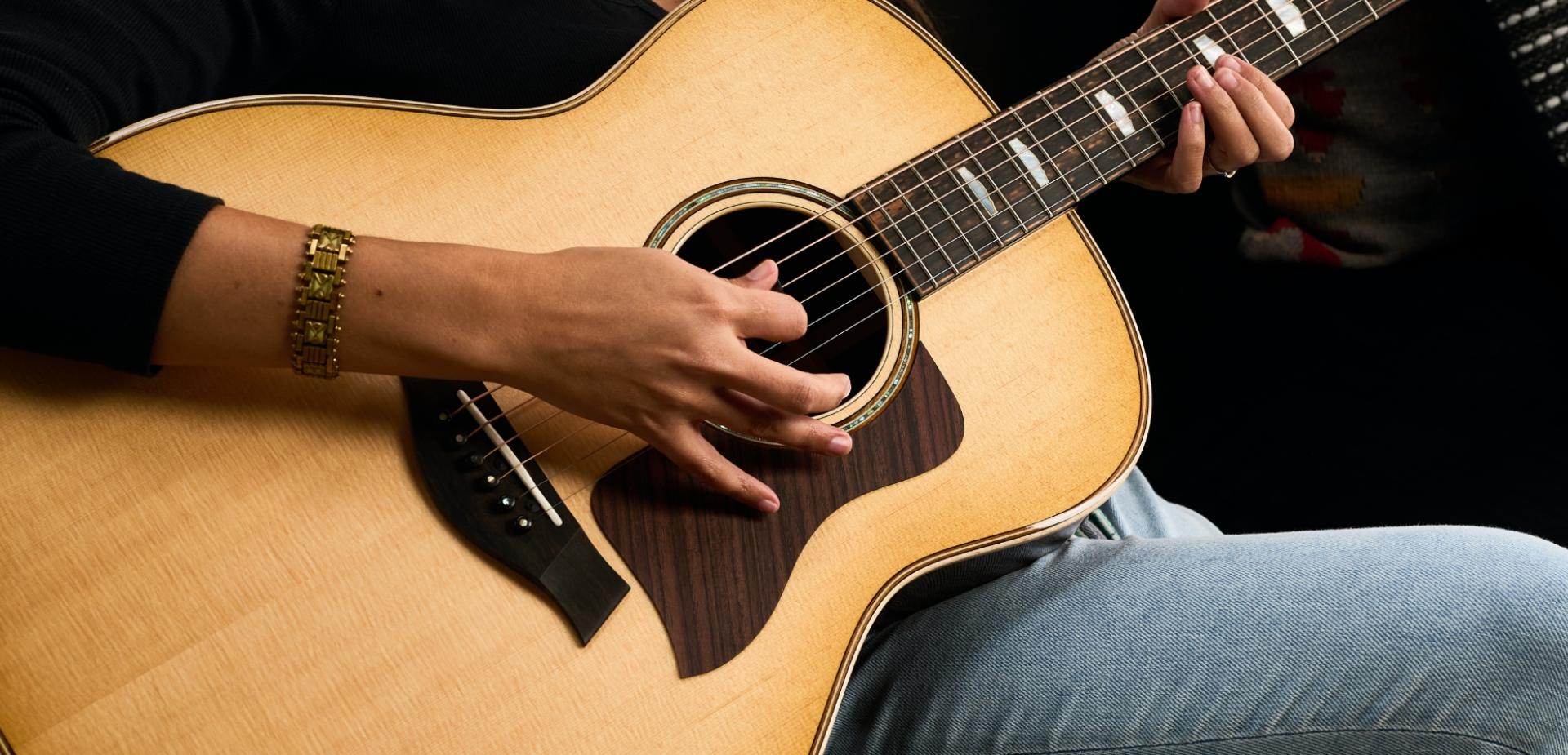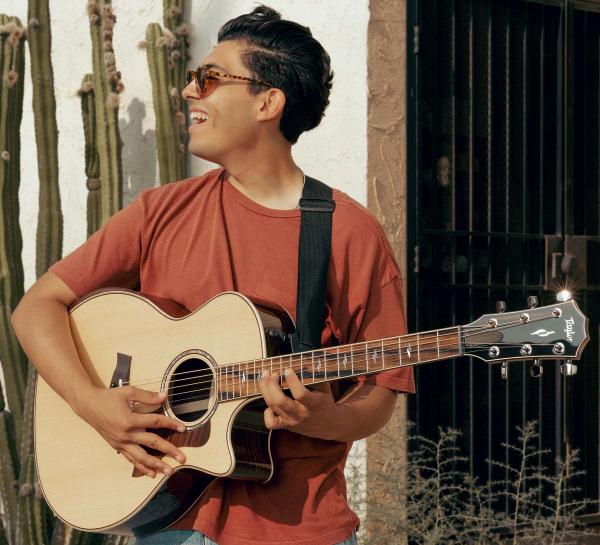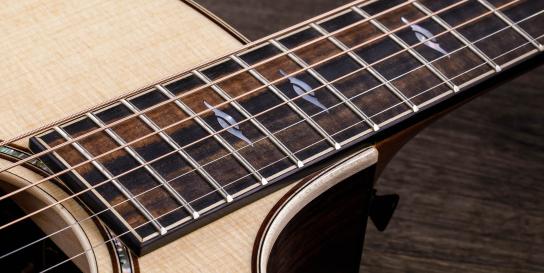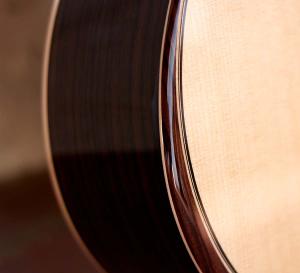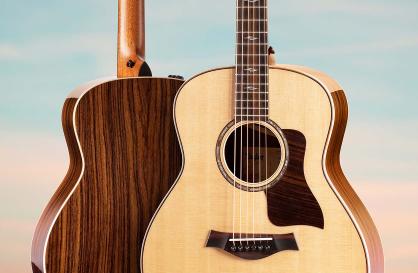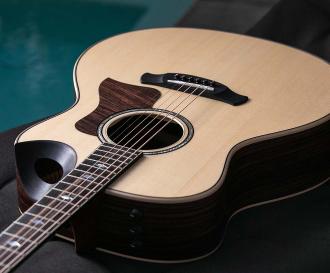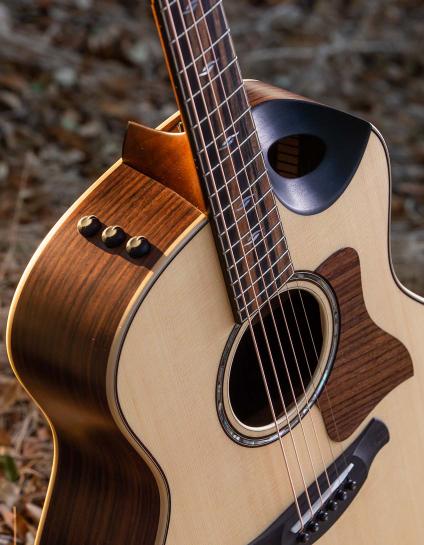 Not sure what's the best Taylor guitar for you?
There's a Taylor for every player, whether you're a beginner or a pro. Explore the Taylor line by body shape and tonewood to find the right combination of feel and sound for you.
Explore 800 Series Guitars
Use the tool below to filter 800 Series acoustic guitars by body shape, tonewood and other criteria.
Not seeing the guitar you're looking for? Browse the full Taylor lineup and search by body shape, tonewoods and other specifications.
Please note, all models are available in a left-handed configuration at no additional charge, except most Builder's Edition models.