Guitar Care
Shop essential care tools that will keep your Taylor guitar in... peak condition for a lifetime of music.
Read More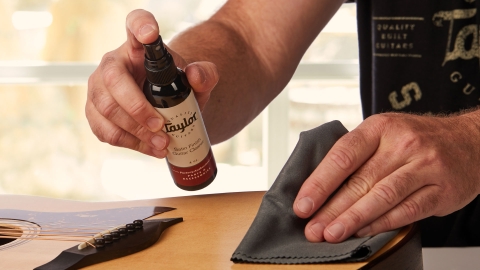 Cleaners & Polishes
Our specially formulated cleaners and polishes keep your guitar free of fingerprints, oils, dirt and grime. For best results, use our cleaner for satin-finished guitars and our polish for gloss-finished guitars. Use our microfiber cloths for a perfect streak-free shine.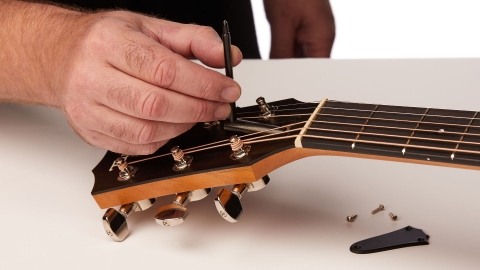 Truss Rod Wrenches
Our truss rod adjustment tool allows you to make minor tweaks to the relief in your neck so that you can keep your action just how you like it.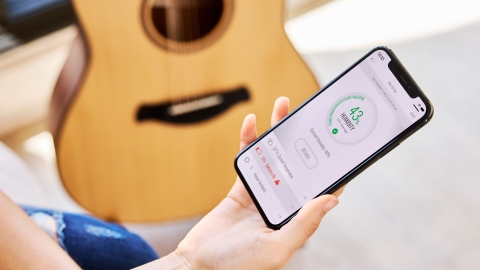 Taylorsense
The TaylorSense guitar health monitoring unit features a smart sensor box that installs into the battery compartment of any Taylor guitar with electronics powered by a 9-volt battery. Sending data straight to your smartphone via Bluetooth, TaylorSense lets you monitor temperature, humidity, and impact data to help you keep your guitar in great shape.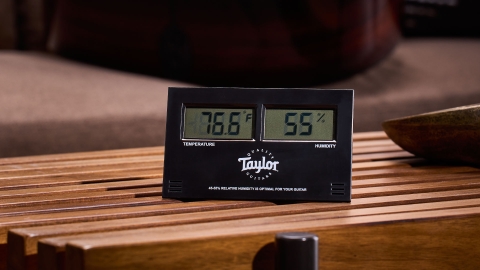 Hygrometers
Acoustic guitars often respond to changes in humidity and temperature—especially guitars made with all-solid woods. A hygrometer makes it easy to keep an eye on the climate conditions in your guitar's case or wherever you store it.
Caring for Your Guitar
Every guitar deserves to look beautiful under the spotlights. With TaylorWare's wide selection of guitar care products, it's easy to polish and protect your guitar so that it sounds, feels and looks as good as it did the day you first picked it up.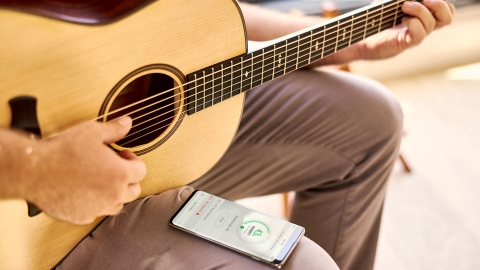 Explore More TaylorWare Accessories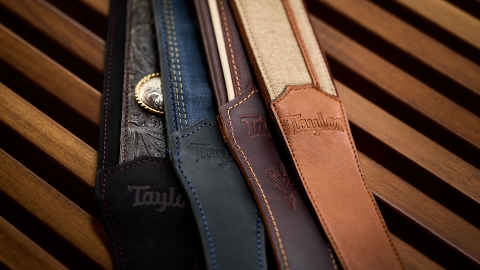 Guitar Straps
Shop comfortable, durable and stylish guitar straps that enhance the playability and beauty of your guitar.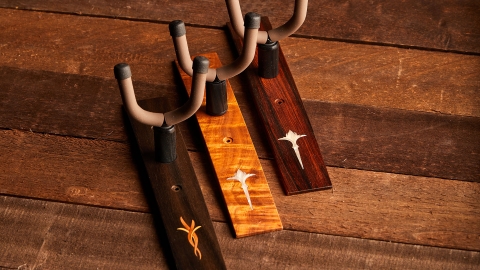 Stands & Wall Hangers
Shop stylish, functional wall hangers and floor stands and showcase the world-class craftsmanship of your Taylor guitar.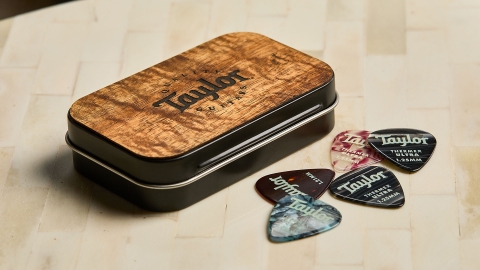 Guitar Picks
Shop a wide variety of guitar picks and explore the full range of sounds your Taylor guitar can produce.