300 Series Guitars
Starting at $1,999 USD
Variety Meets Versatility
Our 300 Series offers musicians—including new learners and experienced players alike—an array of rich, versatile acoustic tones and a comfortable, inviting experience. Players can choose from two all-solid tonewood pairings: sapele and spruce for a traditional look or Tasmanian blackwood and mahogany, which presents a duskier visual aesthetic. All 300 Series steel-string guitars feature V-Class bracing for improved sustain and volume, and with a wide selection of body shapes, players will find a wide variety of choices in feel and sound, reflecting the Series' workhorse utility. The 300 Series also features 12-fret and 12-string models, nylon-string options and a Builder's Edition Grand Auditorium.
Meet the 300 Series
Two tonewood combinations give the 300 Series wide-ranging musical versatility, offering choices for virtually every player.
FEATURES
Performance-Focused and Player-Friendly
Solid tonewoods, slender necks and V-Class bracing add up to an array of musical flavors complemented with subtle visual details.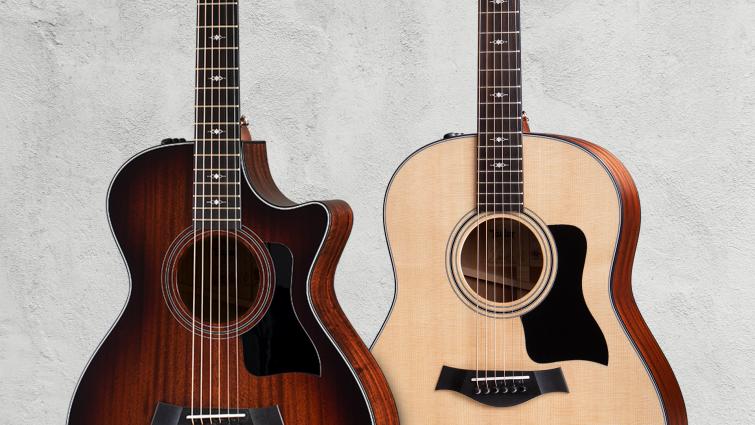 Two Pairings, Unlimited Musical Possibilities
Models with sapele back and sides and Sitka spruce tops serve up clear articulation with a punchy midrange character.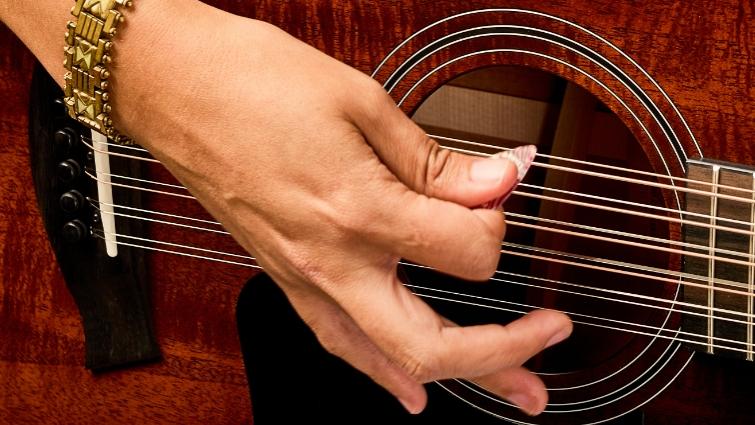 Variety in Feel and Sound
In addition to the tone-boosting V-Class bracing, the 300 Series features models with game-changing design elements like the innovative soundport cutaway (326ce) that offers an immersive sonic experience and 12-fret necks with lower string tension and more midrange power.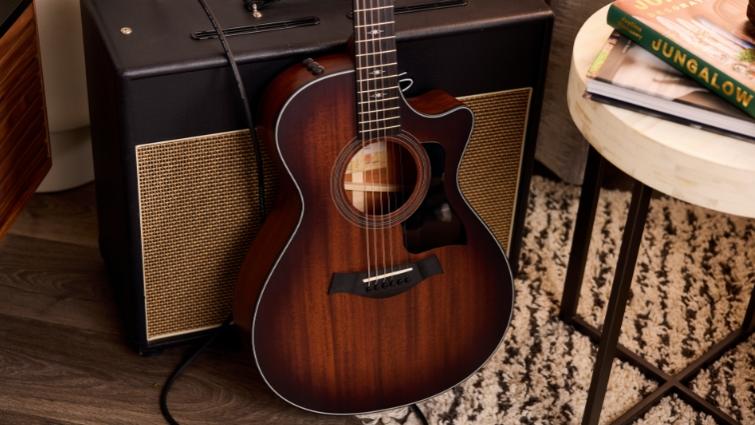 Expression System 2 Acoustic Pickup
All steel-string models in the 300 Series include the ES2 pickup for natural-sounding amplified tone. Nylon-string models include the ES-N pickup to faithfully capture the unique sound of nylon strings.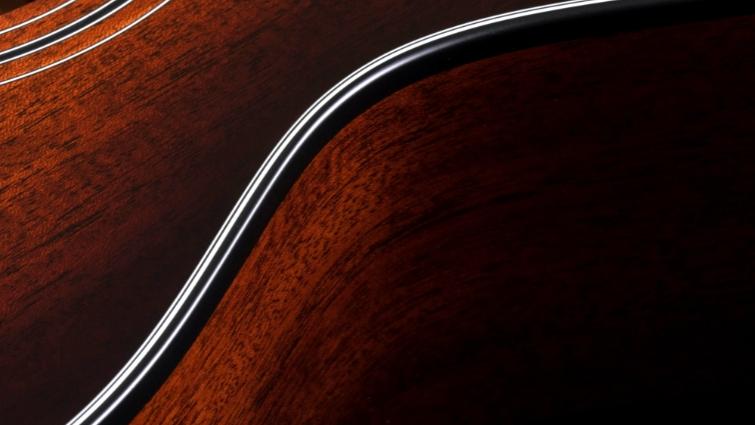 Streamlined, Subtle Visual Details
Clean, refined visual appointments such as black binding with white trim, black pickguards and Gemstone inlays in Italian acrylic reflect a no-frills aesthetic. Mahogany-topped models sport a dusky edgeburst finish to highlight their rootsy vibe.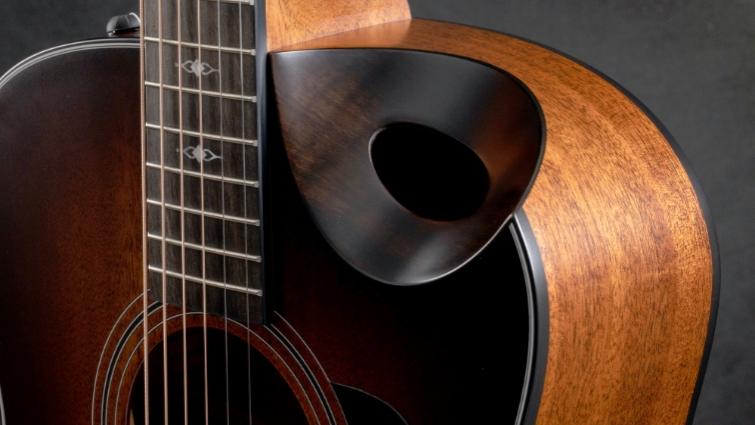 Grand Symphony, 12-Fret, and 12-String Options
The 326ce is a Grand Symphony model with Urban Ash back and sides and a soundport cutaway that generates a wide-angle acoustic response. 12-fret models offer greater comfort and midrange presence, and a pair of 12-string models provide an octave-rich musical flavor.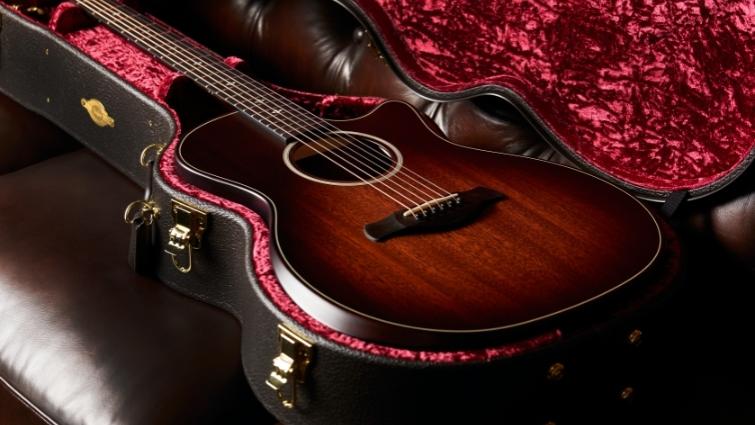 Hardshell Case Included with Every Guitar
All models in the 300 Series include durable hardshell cases so that you can safely transport your guitar wherever your music takes you.
WHAT EXPERTS ARE SAYING

The Builder's Edition 324ce is a brunette beauty decked out in various shades of brown, with a Tobacco Kona Burst on top. The whole instrument is dark and handsome, like a fine Cuban cigar transformed into a fine music-making machine.

The craftsmanship and factory setup are impeccable. How Taylor manages to make each and every instrument feel so consistently spot-on across its many designs is a modern mystery.

Dubbed 'Urban Ash' to draw attention to the idea of using reclaimed and salvaged city trees, and for its characteristic tonal properties as a future tonewood, Powers created the Taylor Guitars Builder's Edition 324ce, an inspired eco-conscious model that sounds as beautiful as it looks.

The Builder's Edition 324ce is a seductively fetching acoustic, mostly because its strikingly dark tobacco kona burst finish, as well as all the sleek contours of its chamfered body and fretboard edges, and beveled armrest and cutaway, are flat-out captivating.

The 324ce's playability is sheer pleasure and versatility. Fingerpicking comes as readily as plectrum strumming, and chords come together as willingly as notes in single strokes

But you're probably wondering what "Urban Ash" sounds like! Well, it's reminiscent of good mahogany that radiates a crisp top end and a taut bass, but its sonic strength is that it dutifully serves up a warm, sweetened midrange with a clear, bell-like ring.

Whether you strum hard or pick softly, it tends to stay within that middle register, and its euphonious voice is so detailed that I sometimes found myself leaning over the soundhole to listen from different angles because I couldn't believe an acoustic could sound so three-dimensional...

...the Builder's Edition 324ce was designed for working-class musicians in mind, and while it's not inexpensive, it's what I'd like to consider the base model of a luxury vehicle that will last a lifetime.

NAMM Best in Show, Winter 2019

"It is reassuring to note that a human armed with a chisel and old-fashioned ingenuity is capable of making waves—waves of both surf and sound, perhaps the biggest revolution in acoustic guitar architecture since the dawn of X-Bracing."

In search for perfection sometimes innovative guitars come along that change our perception of what we want and need, and they actually bring new things out of us. The Grand Pacific is one of them.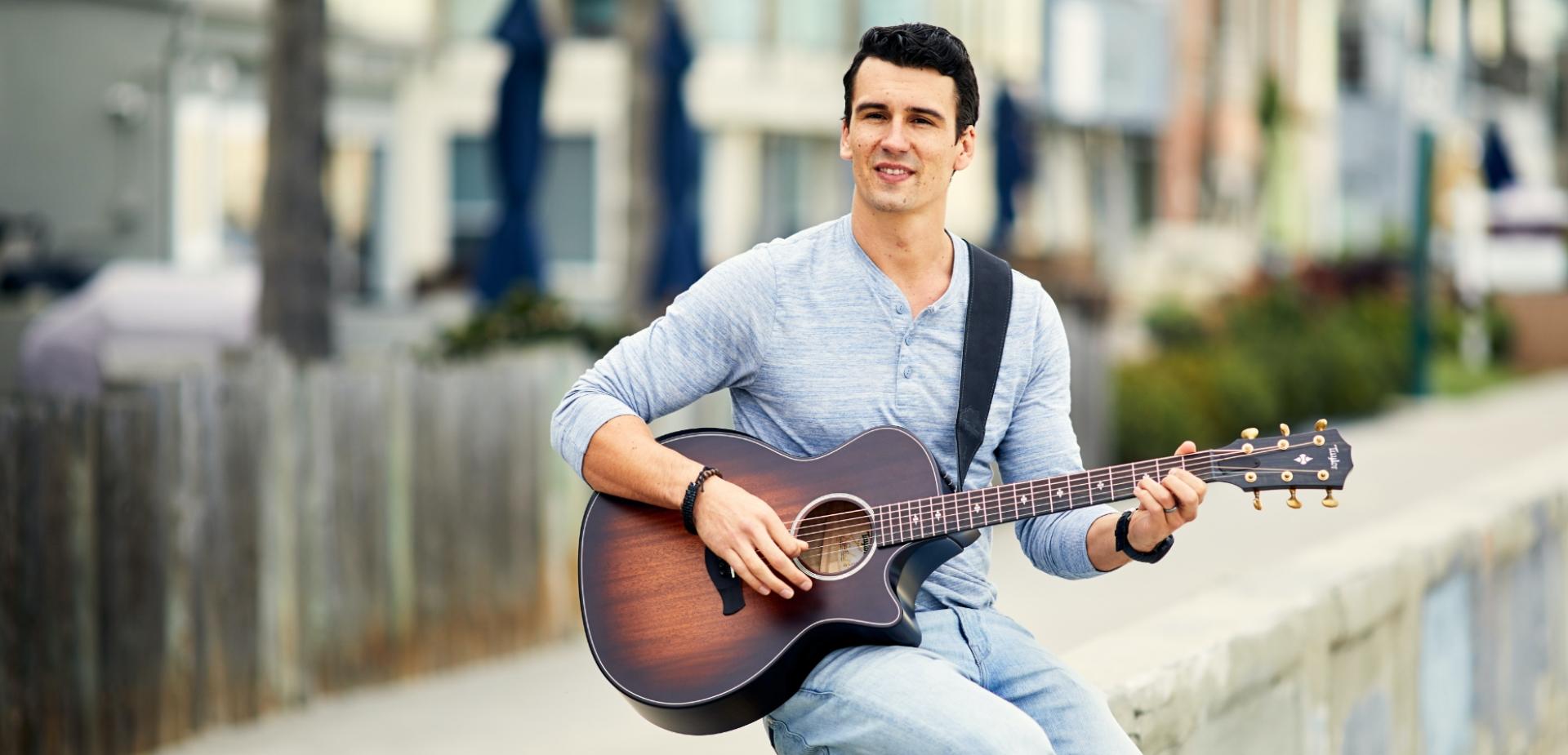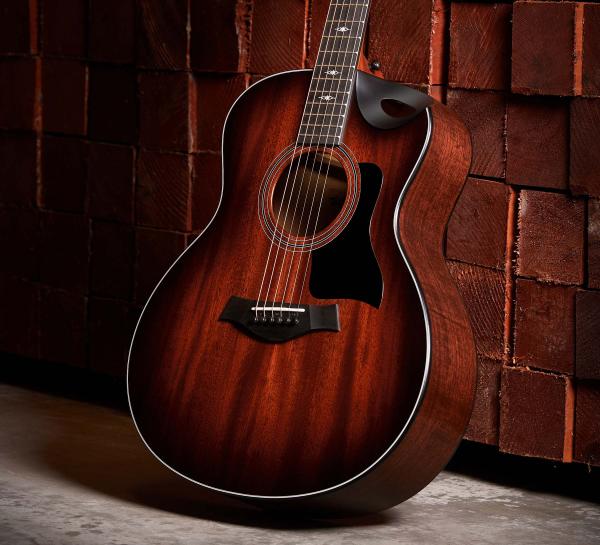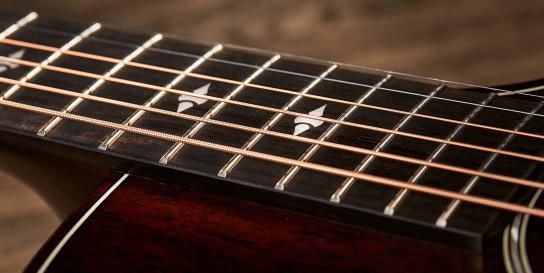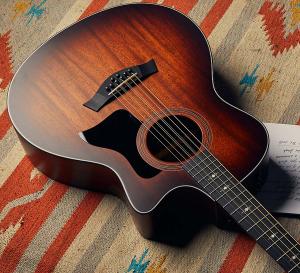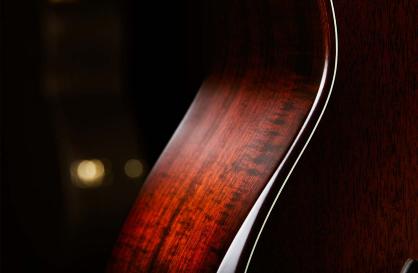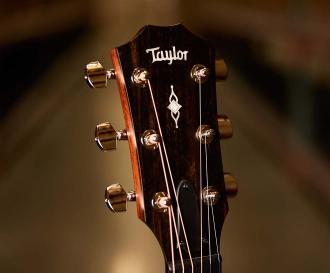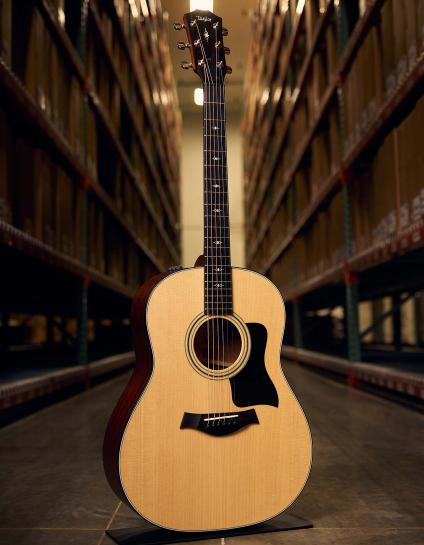 Not sure what's the best Taylor guitar for you?
There's a Taylor for every player, whether you're a beginner or a pro. Explore the Taylor line by body shape and tonewood to find the right combination of feel and sound for you.
Explore 300 Series Guitars
Use the tool below to filter 300 Series acoustic guitars by body shape, tonewood and other criteria.
Not seeing the guitar you're looking for? Browse the full Taylor lineup and search by body shape, tonewoods and other specifications.
Please note, all models are available in a left-handed configuration at no additional charge, except most Builder's Edition models.