Tuners
Shop high-quality replacement tuners for every style of Taylor acoustic guitar.
Tuners and Tuning Machines
Tuners are an integral part of every guitar, controlling the pitch of the strings and allowing the player to adjust pitch for perfect harmony. If you're looking for replacement tuners for your Taylor guitar, TaylorWare has you covered with standard-model options as well as premium tuners such as the Gotoh 510.

Since installing tuners on a guitar can require drilling holes in the peghead, we strongly recommend that you take your guitar and your new tuners to a certified guitar technician for professional installation.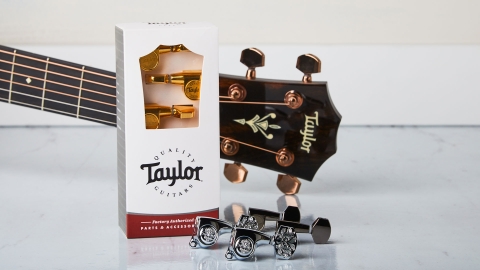 Types of Tuners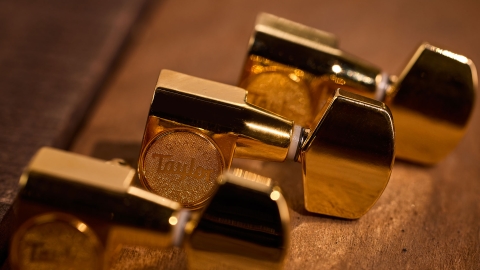 Standard Tuners
In the TaylorWare store, you'll find tuners matching the standard specifications of most Taylor models. These tuners feature a 21:1 gear ratio and can be purchased in colors such as chrome, polished gold, and polished bronze.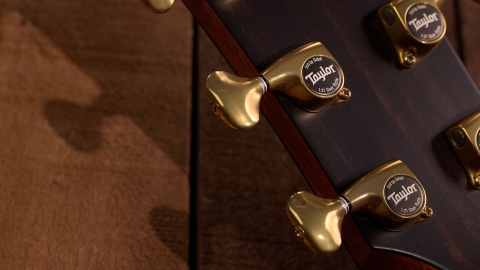 Gotoh Tuners
Gotoh tuners have long been the professional standard for guitar tuning machines, offering exceptional tuning stability as well as detailed pitch control thanks to the 18:1 gear ratio. Gotoh tuners are included as standard features on many high-end Taylor guitars.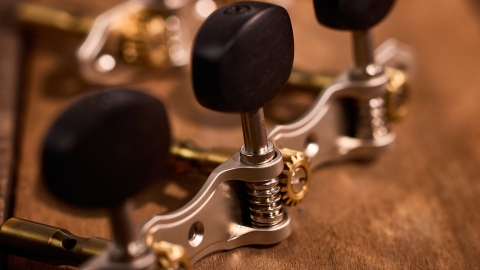 Slotted Headstock and Nylon-String Tuners
Guitars with slotted headstocks or nylon strings require different tuners from other steel-string acoustic guitars. You'll find tuners for these guitars in the TaylorWare shop as well.
Explore More TaylorWare Accessories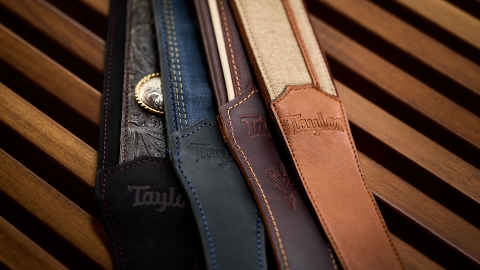 Guitar Straps
Shop comfortable, durable and stylish guitar straps that enhance the playability and beauty of your guitar.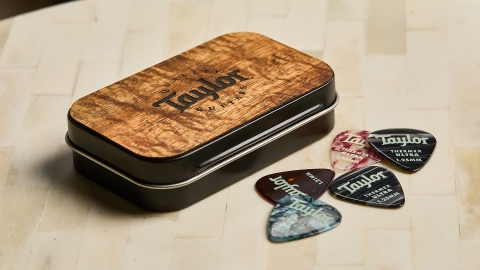 Guitar Picks
Shop a wide variety of guitar picks and explore the full range of sounds your Taylor guitar can produce.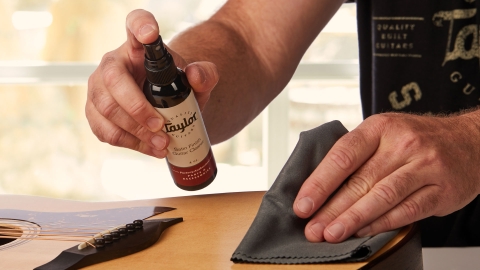 Guitar Care
Shop essential care tools that will keep your Taylor guitar in peak condition for a lifetime of music.