Cases & Gig Bags
Shop hardshell cases, lightweight gig bags and more to keep your guitar safe during storage and transportation.
Hardshell Guitar Cases & Guitar Gig Bags
Whether you're a working musician traveling between shows and studios or a new learner carrying a guitar to lessons, you need a reliable guitar case to protect your guitar from impact damage and the effects of climate. At Taylor, every guitar we craft ships with a case or bag, but you can purchase additional or replacement cases and gig bags from the TaylorWare shop.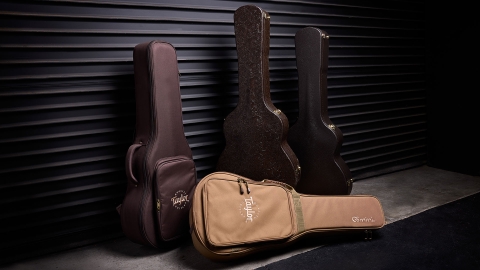 Choosing the Right Case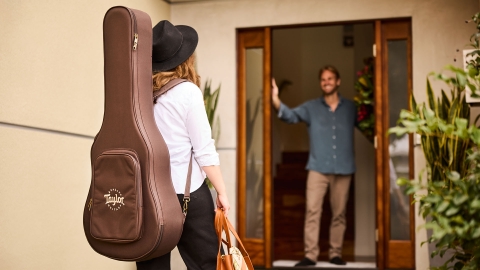 AeroCase™
Crafted in the U.S., our AeroCase offers all the protection of a traditional wooden hardshell case at less than one-third the weight. Super-durable materials and an extra-large storage pocket make the AeroCase the perfect choice for any guitar player on the go.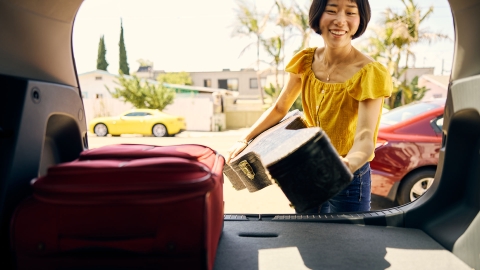 Hardshell Guitar Cases
Our traditional wood-sided hardshell guitar cases are included with a wide range of U.S.-built Taylor guitars. With their classic look, a hardshell case is often your best option for protecting your guitar, especially from the effects of temperature and humidity.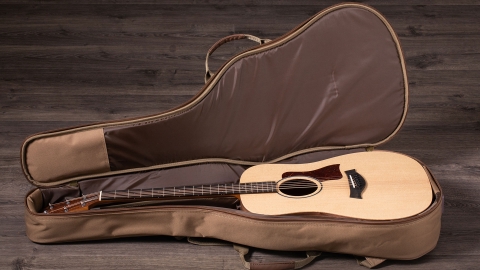 Gig Bags
Lightweight and ready for the road, our gig bags are fitted to cushion and protect your guitar wherever you go. Most Taylor gig bags include backpack-style straps for easy carrying and storage pockets for your musical accessories.
Explore More TaylorWare Accessories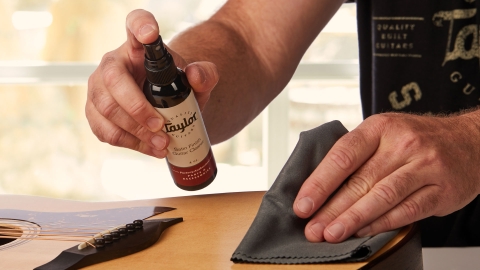 Guitar Care
Shop essential care tools that will keep your Taylor guitar in peak condition for a lifetime of music.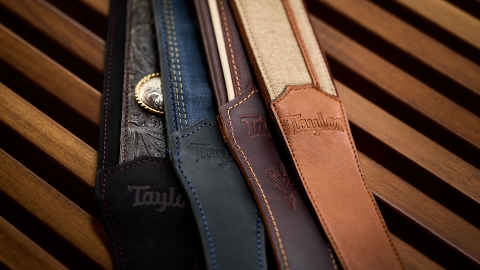 Guitar Straps
Shop comfortable, durable and stylish guitar straps that enhance the playability and beauty of your guitar.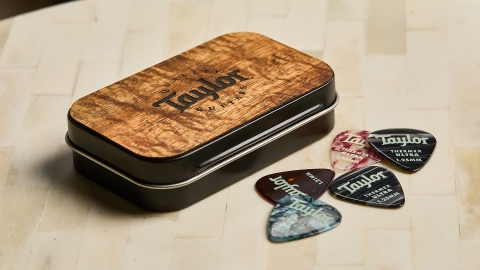 Guitar Picks
Shop a wide variety of guitar picks and explore the full range of sounds your Taylor guitar can produce.