Guitar Straps
Shop comfortable, durable and stylish guitar straps that enhance the playability and beauty of your guitar.
Overview
A good guitar strap is an essential accessory for any guitar player. Whether you're touring the world or playing in the basement, a quality guitar strap can enhance your playing experience, improve comfort and complement your guitar's aesthetic.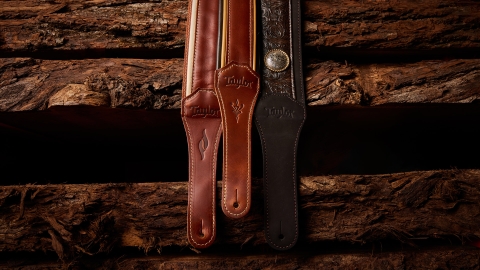 In the TaylorWare store, you'll find a broad range of guitar straps, including leather and vegan leather options as well as straps featuring inlay designs from across the Taylor guitar lineup.
Types of Straps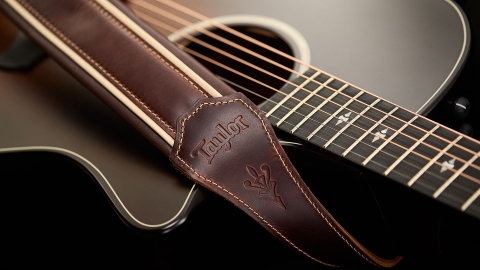 Padded Leather Guitar Straps
Designed with comfort-enhancing padding that makes long playing sessions feel like a breeze, our premium leather and vegan leather guitar straps are perfect for any Taylor guitar. Complement yours with a strap featuring a matching inlay design or opt for contrast—whichever suits your style.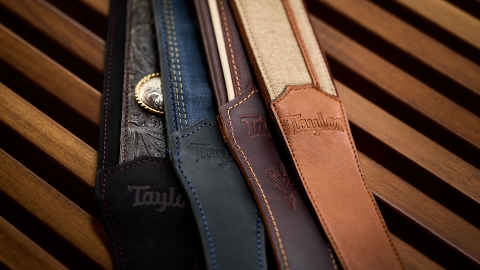 Sanded Leather Straps
If you're looking for a more rustic vibe, try a sanded leather guitar strap, which offers a more lightweight alternative with a sharp, yet understated look.
Explore More TaylorWare Accessories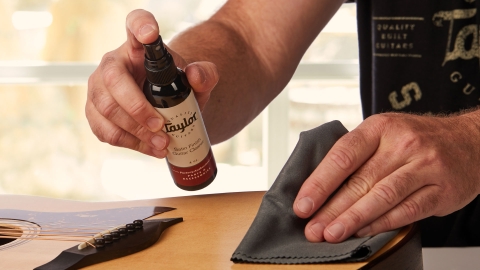 Guitar Care
Shop essential care tools that will keep your Taylor guitar in peak condition for a lifetime of music.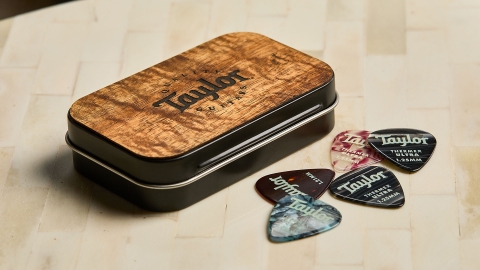 Guitar Picks
Shop a wide variety of guitar picks and explore the full range of sounds your Taylor guitar can produce.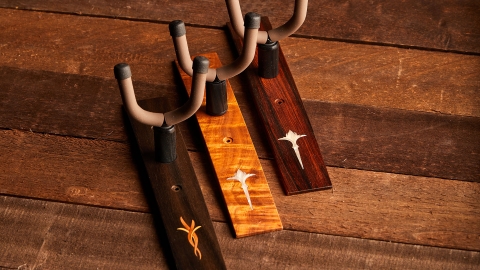 Stands & Wall Hangers
Shop stylish, functional wall hangers and floor stands and showcase the world-class craftsmanship of your Taylor guitar.