The American Dream® Series
Essential guitars. Simple. Versatile. Inspiring.
Solid Wood
A guitar made with a top, back and sides of solid wood will produce the most tonal complexity and become increasingly richer, more resonant, and more responsive as it ages.
V-Class Bracing
Our revolutionary internal architecture is like a finely engineered sonic engine. Notes are stronger, longer sustaining, and more in tune with each other, producing a more musical sound.
American Made
Our state-of-the-art factory headquarters in California, where our product development team operates, offers the highest levels of manufacturing sophistication and craftsmanship expertise.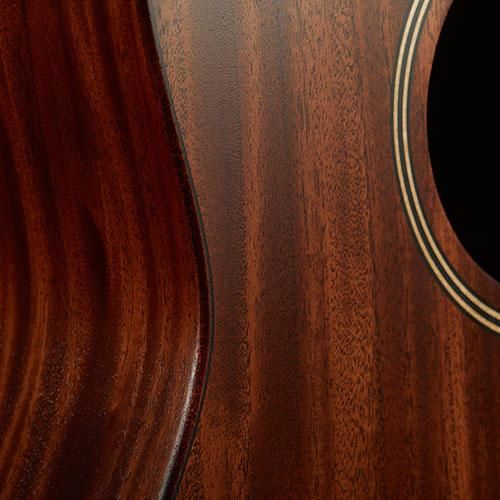 Chamfered Edges
Smoothed edges around the body of the guitars translate into a more comfortable feel for your picking arm.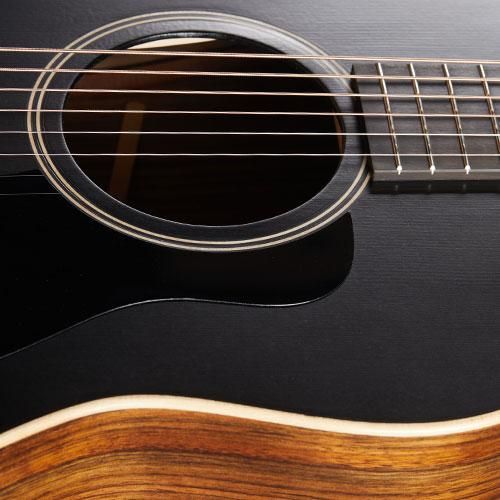 Thin Matte Finish
At .002 inches, our thin finish optimizes the acoustic resonance. Visually, it fits the guitar's elemental aesthetic.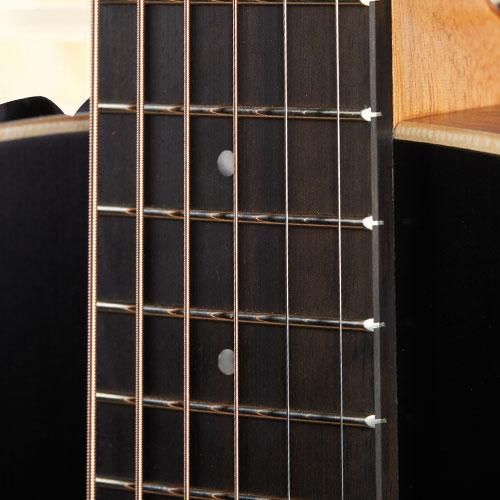 Simple Appointments
Dot inlays and other distilled detailing reflect our desire to offer players both a great music tool and a great value.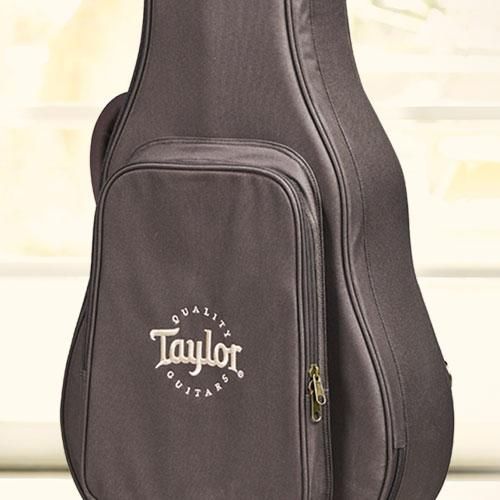 Taylor AeroCase™
The best of both worlds: all the protection of a hardshell case with material construction that's a fraction of the weight.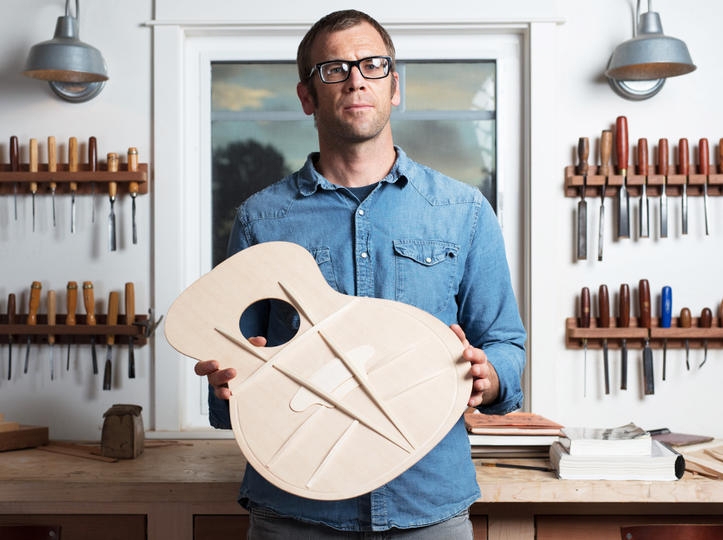 V-Class Bracing
Our groundbreaking sonic engine transforms the sound of an acoustic guitar. By putting the top more in tune with the strings, it can produce notes with more power, projection and sustain and more accurate intonation.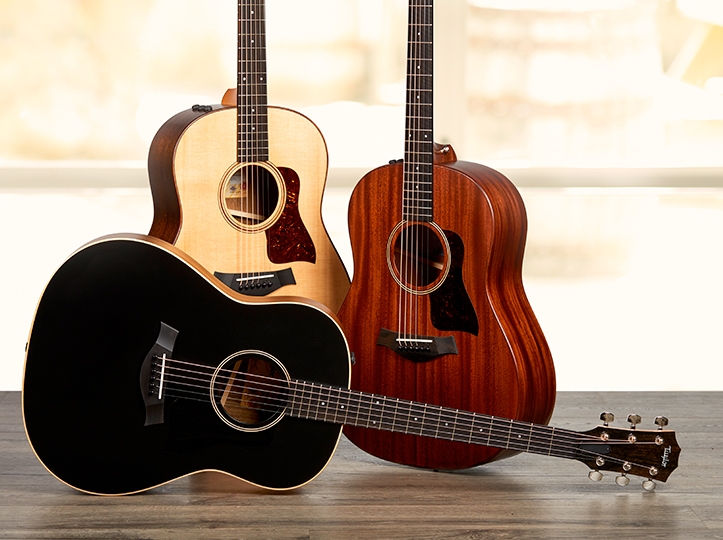 The Grand Pacific
Discover how V-Class bracing fueled the design of a new Taylor shape and sound. Inspired by the dreadnoughts used on classic records, we've updated that sound to produce a pleasing blend of warmth, power and clarity.
Critics' Reviews
Check out what the critics are saying about the American Dream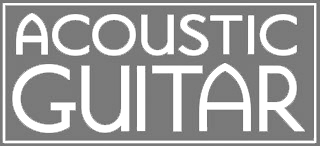 Taylor has managed to cut costs while preserving the quality you'd expect from a premium American-made instrument—and added a new voice to its guitar choir along the way.

As the low-cost realization of Andy Powers' mission to create an instrument with a round, buoyant tone and the flexibility to cover a wealth of different styles, the American Dream AD27 is a guitar for the times, with an inspiring sound that will please players of all kinds...

For Taylor fans on a budget who can live without elaborate appointments or more exotic woods, the American Dream series is a no-brainer.

Playability is simply superb, with the neck providing a smooth slinky feel that lives up to the "dream" designation of the series name.
Where to Find American Dream Guitars
Dealer Locator
Use our Dealer Locator tool to find the shop that carries the American Dream Series.
Shop Online
Prefer to do your shopping from home? Browse our American Dream models at your favorite online Taylor dealer.
Customer Service
Our team of experts is ready to answer your questions about American Dream guitars and anything else you'd like to know about Taylor.