Urban Wood, Fresh Sound
Formerly the home of our mahogany models, the 500 Series now boasts back and sides of Urban Ironbark, an all-new tonewood sourced from our always-growing urban wood initiative. As a back and side wood, Urban Ironbark yields a bold, rich and sweet voice that's sure to impress players of all styles, giving these guitars piano-like clarity with a smooth character that amplifies each player's unique touch. We've paired the Urban Ironbark with torrefied spruce tops for an extra seasoned tone, adding up to a supremely balanced sound that performs exceptionally well on stage or in the studio. Players will also find the mahogany/torrefied spruce Builder's Edition 517 here, a Grand Pacific model with enhanced comfort features and aesthetics. If you're looking for a guitar with a totally original, unexpected musical personality, look no further than the 500 Series.
Meet the 500 Series
 Urban Ironbark delivers a musical personality that's entirely unique to the Taylor 500 Series.
FEATURES
Bold Sounds Contrast with Subtle Aesthetics
Sleek, polished visuals reflect designs focused on performance, versatility and tonal sophistication.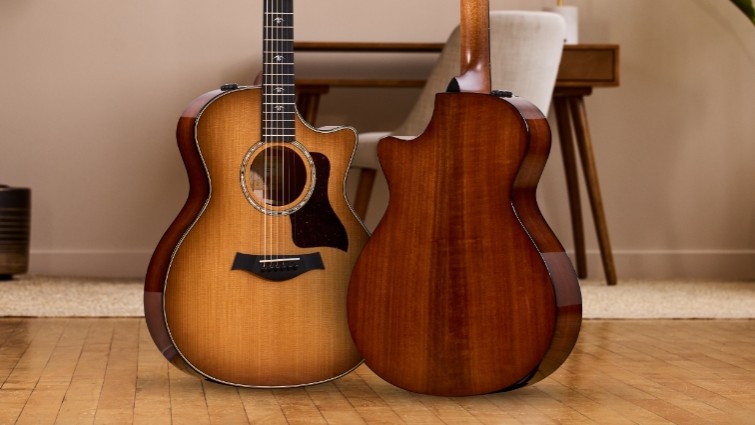 Urban Ironbark: Punchy, Dynamic, Vibrant
Urban Ironbark models serve up a deep, clear sound with a smooth attack, piano-like fidelity and a muscular, loud voice. The Builder's Edition 517 features back and sides of solid mahogany. Both body woods are paired with torrefied spruce in the 500 Series.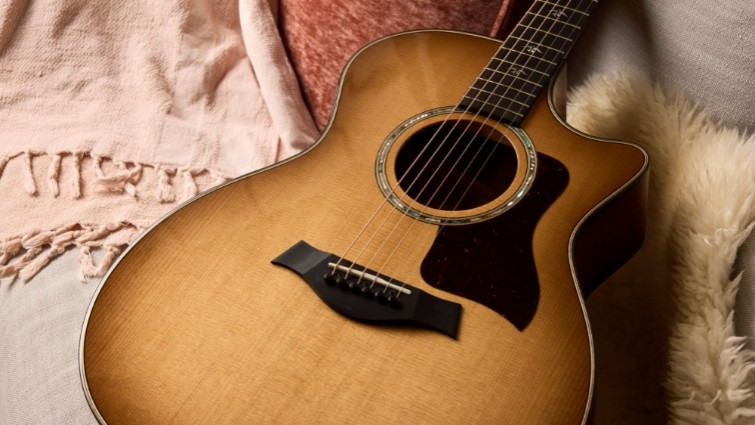 Playing Comfort Meets Musical Versatility
All 500 Series models are crafted on our V-Class bracing architecture for improved volume, sustain and tunefulness across the frequency range. Meanwhile, the easy-playing Taylor neck makes for a pleasingly relaxed handfeel while fretting.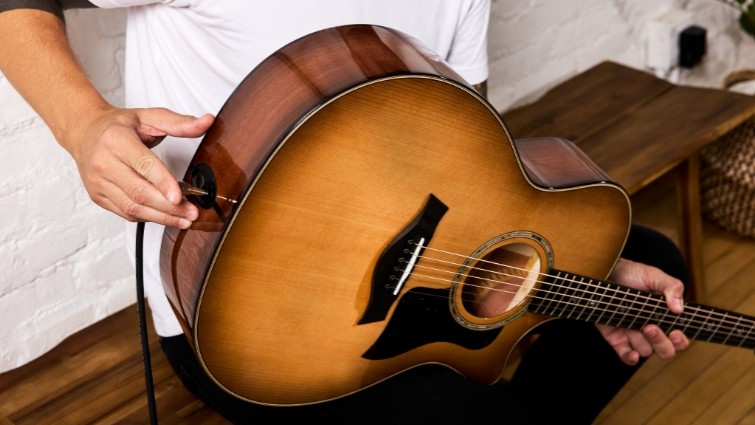 Expression System 2 Acoustic Pickup
Our proprietary Expression System 2 behind-the-saddle acoustic pickup translates the complex tones of the 500 Series into rich, organic live sound when playing through an amp or PA.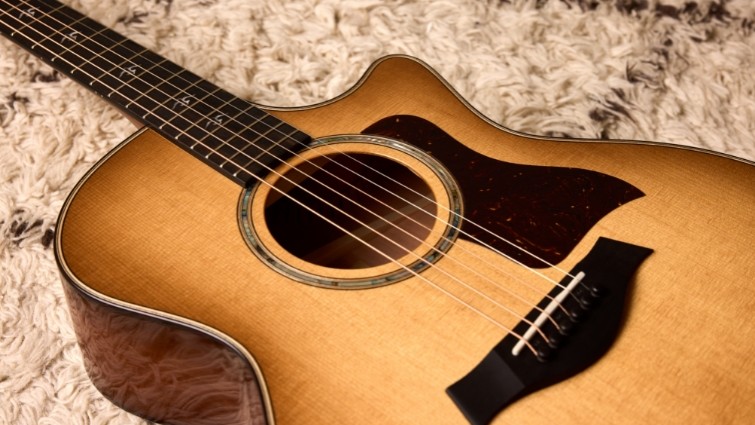 Traditional Looks with a Modern Touch
Standard 500 Series models sport Aerial inlays in Italian acrylic and faux pearl, along with a single-ring abalone rosette, and a full-gloss body finish with a subtle stain for the Urban Ironbark back and sides. The 517e boasts a Marquise inlay pattern that's unique within the series.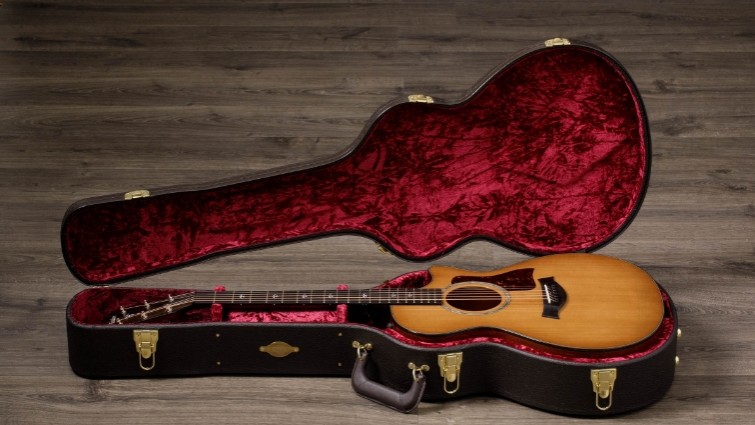 Hardshell Case Included with Every Guitar
All models in the 500 Series ship with a deluxe hardshell guitar case for protection during transport and storage.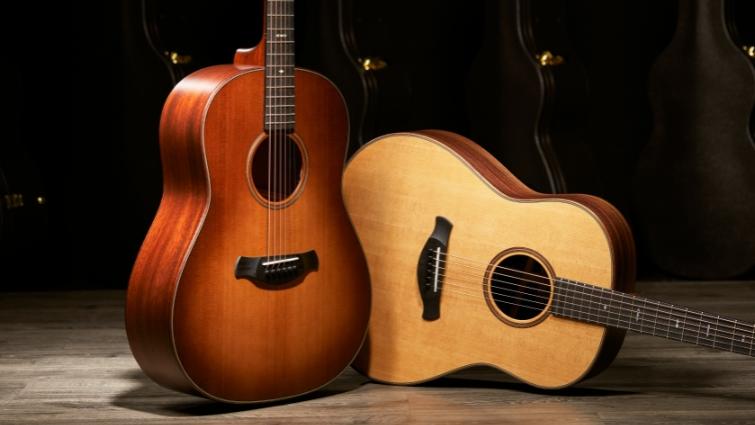 Builder's Edition Model: the Grand Pacific 517e
The Builder's Edition 517e was one of our first Grand Pacific guitars. Boasting chamfered body and fretboard edges and a compound-carve neck profile, this dreadnought-style guitar offers seamless playing comfort along with a rich, seasoned tone. A torrefied Sitka spruce top adds an aged-in sweetness to the mahogany's warmth and focus. It's available with or without ES2 electronics as well as a Wild Honey Burst color treatment.

"Possesses a combination of sweetness, strength, detail and balance that's right in line with the traditional hallmark of the 500 Series."

"Truly is an all-rounder acoustic that's deftly poised to handle both energetic and graceful playing styles"

"The new 514ce has a muscular overall tonality, with rich lower mids and basses, while maintaining balance throughout its tonality."

"This guitar is going to serve well for many different genres from pop to rock to jazz to country."

NAMM Best in Show, Winter 2019

"It is reassuring to note that a human armed with a chisel and old-fashioned ingenuity is capable of making waves—waves of both surf and sound, perhaps the biggest revolution in acoustic guitar architecture since the dawn of X-Bracing."

Without question, the addition of the Grand Pacific line results in a great expansion of the tonal options that the company has available. Players looking to combine dreadnought tones with Taylor's famous precision would do well to check out this new guitar.

Not only do the guitars introduce a new body style, they also offer a new tonality for Taylor.

A stage-ready, tonally adept instrument that will provide the goods reliably for years. The name Taylor has always evoked a particular sound—articulation and clarity in the top end... With its wide waist and round-shoulder dreadnought body shape, the decidedly vintage-inspired Grand Pacific—Taylor's newest, and perhaps most adventurous guitar yet—seeks to upend those notions.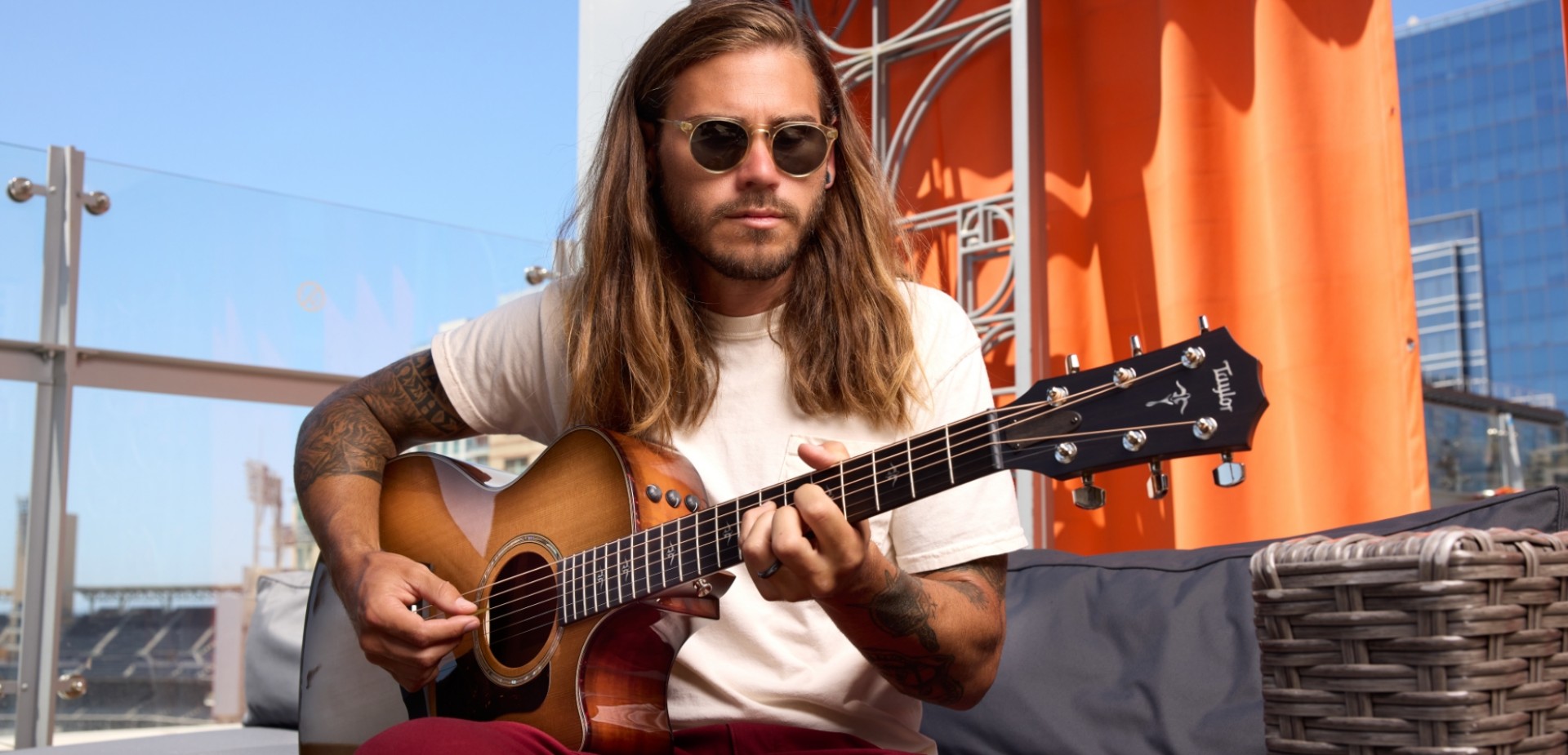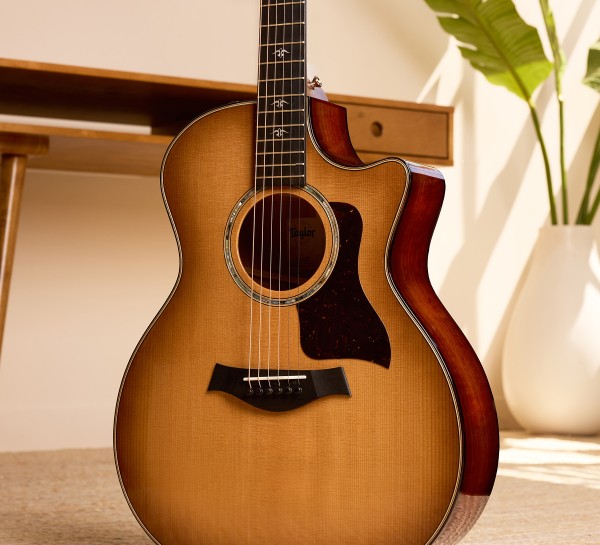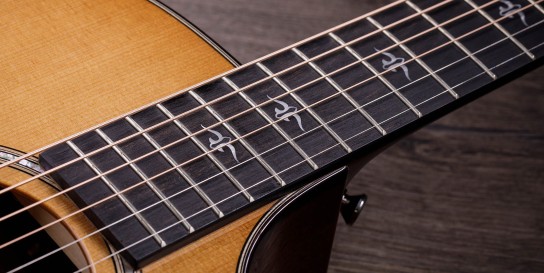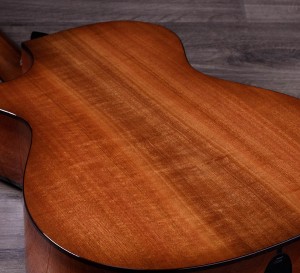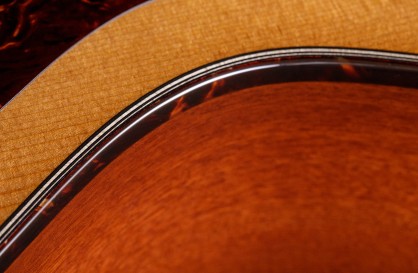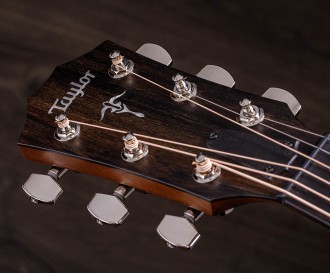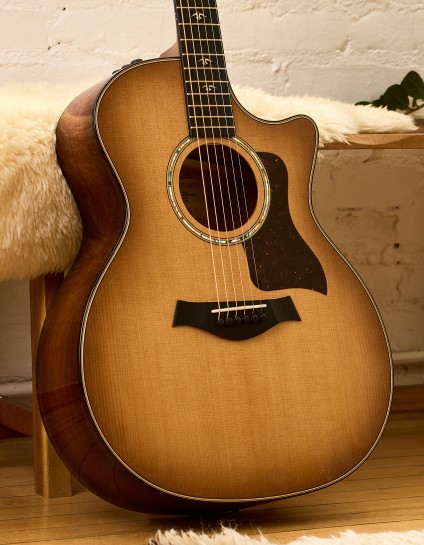 Not sure what's the best Taylor guitar for you?
There's a Taylor for every player, whether you're a beginner or a pro. Explore the Taylor line by body shape and tonewood to find the right combination of feel and sound for you.
Explore 500 Series Guitars
Use the tool below to filter 500 Series acoustic guitars by body shape, tonewood and other criteria.
Not seeing the guitar you're looking for? Browse the full Taylor lineup and search by body shape, tonewoods and other specifications.
Please note, all models are available in a left-handed configuration at no additional charge, except most Builder's Edition models.